Can you stack two mattresses together for more comfort?
Jan. 08, 2023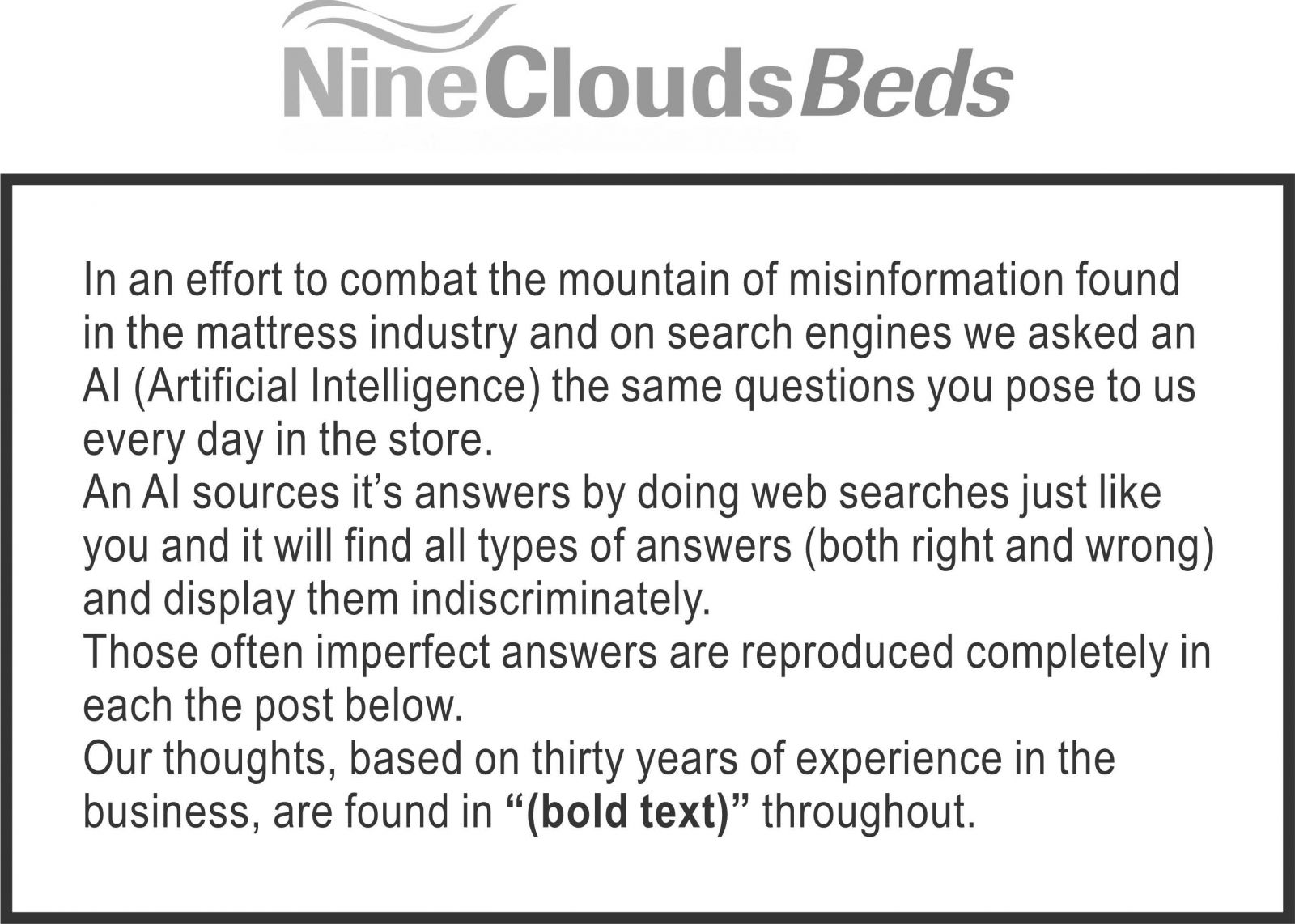 Yes, it is possible to stack two mattresses together for more comfort. This can be done by placing one mattress on top of the other and using a mattress topper or pad to hold them together and smooth out any gaps between the two.(100% wrong and a terrible idea unless you are ok with having no warranty and a much shorter lifespan for the mattress on top)
Some people prefer to stack mattresses in this way to create a more plush, comfortable sleep surface, (this is just nuts because you do this by buying the right mattress in the first place) while others do it as a way to create a custom mattress with a specific firmness or support level. (this is nuts also, if you have an uncomfortable mattress buy a new one and sleep on it and still have a warranty) However, it is important to note that stacking two mattresses can make it more difficult to move the bed and may not be suitable for all types of bed frames or foundations. (It is hilarious that this is the only warning issued about stacking mattresses!)
I wrote about it not being a good idea to stack mattresses over 8 years ago and still there seems to be citations out there that it's a good idea?
If you are uncomfortable on your current mattress please visit Nine Cloud Beds to try our selection of lates mattresses that will keep you happier for longer than any mattress you've ever owned.
---