What's the most comfortable vinyl covered mattress on the market?
Oct. 09, 2020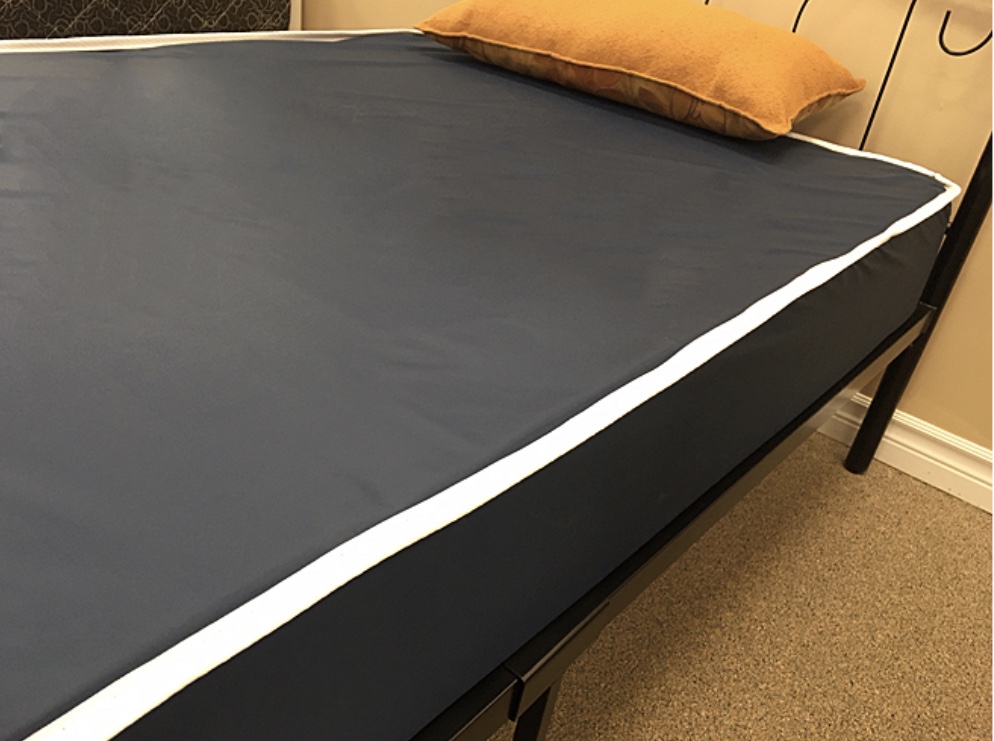 The Blue Sky 100 Vinyl available at Nine Clouds Beds in Mississauga Ontario.
Start with a base of medium firm Soy Based Bio Foam then add a two inch layer of relaxing Resilient Foam and then top it off with center layer of cool gel memory foam. Overtop of that layer is 20 oz. of soft fiber and one inch of Ultra Comfort Foam. Covered with the most comfortable waterproof vinyl we could find.
1 year non-prorated warranty if the mattress (when no one is on it) sinks more than 1" or if the cover rips with normal use. Optional 2nd year warranty allows you to purchase a new Blue Sky mattress at half the current "on sale" price and you get to keep your old mattress.
Best of all the Blue Sky100 Vinyl mattress can be shipped across Canada in a box.
---