View a map of places we have recently delivered to.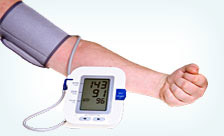 Circulation is very important to the overall health of your body. Your circulation affects all portions of your body. Left untreated, poor circulation may result in high blood pressure, heart disease and decreased gland functions.
» Download PDF
Shop for a New Bed »
---
There are many ways to try and improve poor circulation.
Your mattress may also be the cause of the aches and pains. You should find out as much as you can about how beds and mattress may be affecting your body. Back pain may be associated with old or improper choice in a mattress. Your bed should support your back properly while you sleep at night.
Hard mattresses or beds are not always the way to go. Just because they are harder, it does not mean they are supporting you. Make sure you try out mattresses in as similar a situation to your night time routine as possible. Find out how each mattress works and what the benefits are, so you can help your situation while you are sleeping at night.
Everyday herbs may also help you with poor circulation problems. Ginger, Garlic, Ginkgo Biloba, Onion and Cayenne taken internally or externally may treat various circulation problems. In addition, you can try some of the homeopathic medications to help with poor circulations. Acupuncture is also a possibility to help with circulatory issues.
These are some options to help combat poor circulation. Don't procrastinate any longer, start today.