What product do use you eight hours a day and lasts ten years?
Feb. 21, 2023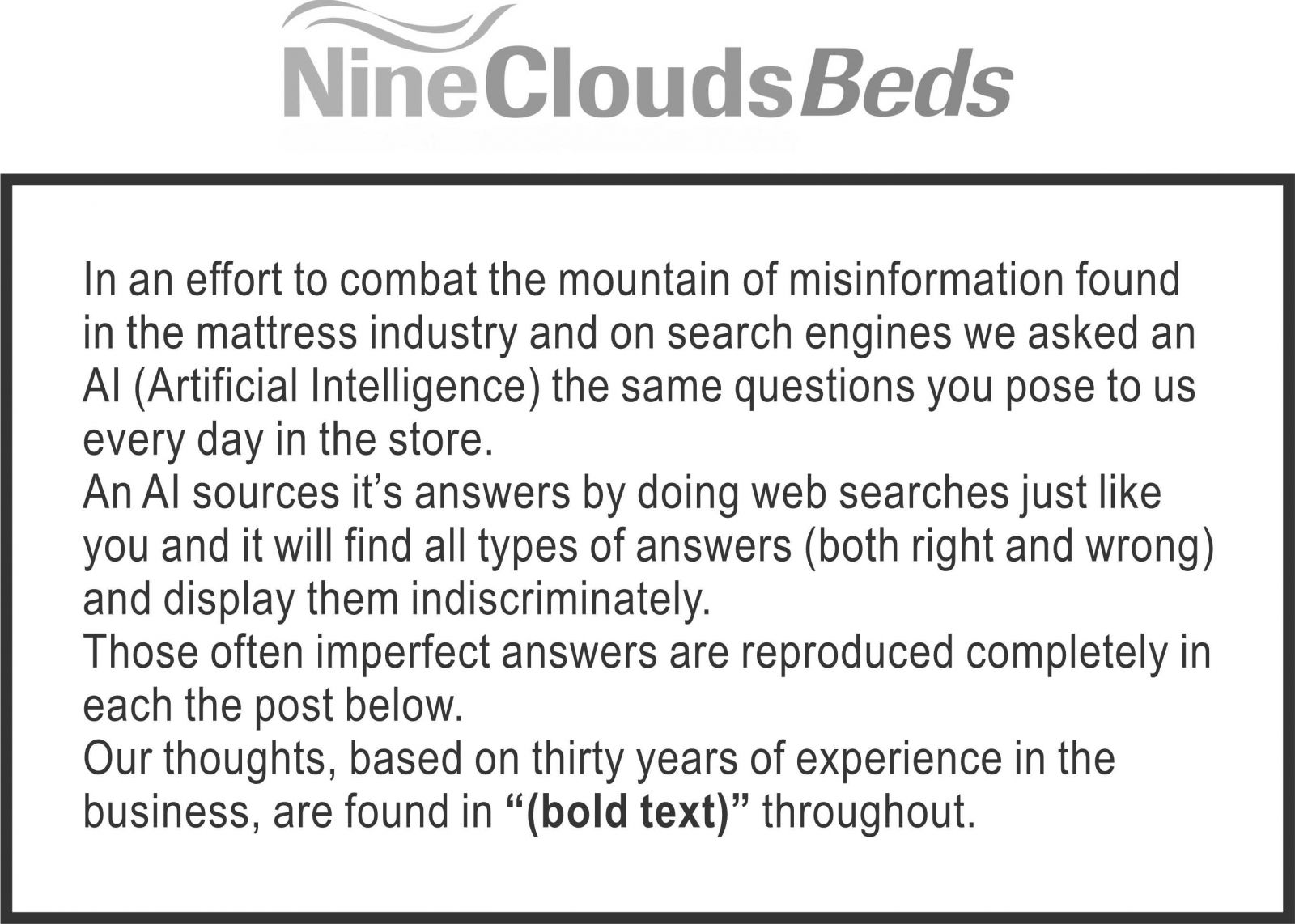 One product that you may use for eight hours a day and last ten years is a high-quality mattress. A good mattress can provide comfortable and supportive sleep, and is designed to last for many years with proper care. Investing in a good quality mattress can help you get a better night's sleep, which can have a positive impact on your overall health and well-being (100% true).
It's important to choose a mattress that suits your individual needs, such as your preferred level of firmness and any specific health concerns you may have. When shopping for a mattress, be sure to research the various types available (latex stands up the longest) and consider factors such as size, material, and warranty. Regular maintenance, such as flipping or rotating the mattress, can also help extend its lifespan.
(I wasn't expecting any other answer to this question than a top of the line mattress because I can't think of any product our bodies are in close contact with 8 hours a day, every day, that lasts anywhere near this long).
---