What are the common mistakes people make when shopping for a new mattress?
Apr. 19, 2023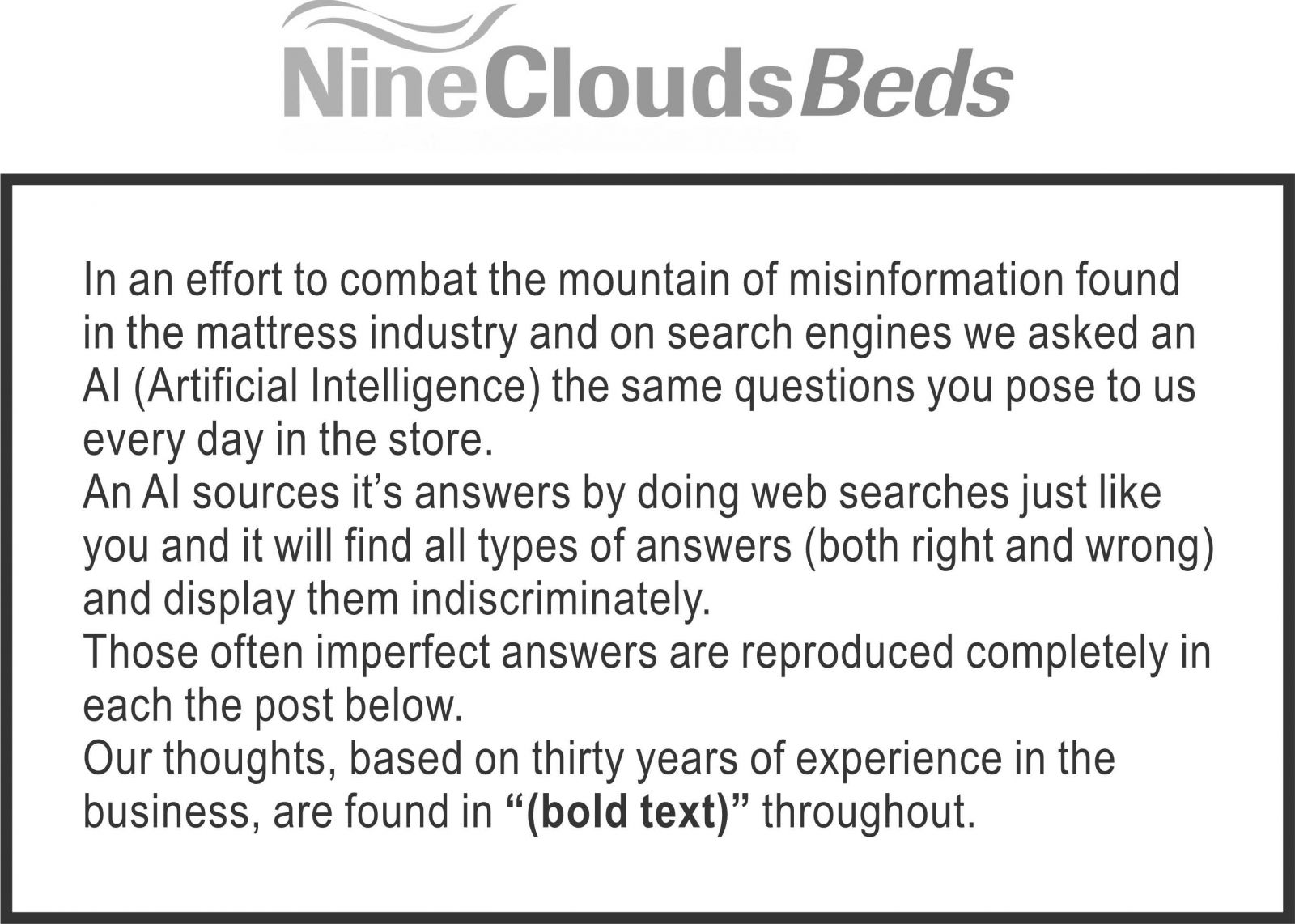 Not doing enough research: Many people don't take the time to research different types of mattresses, brands, and materials before making a purchase. This can lead to buying a mattress that is not the right fit for their needs and preferences. (This might be somewhat useful once you've chosen a favourite model after visiting showrooms with knowledgeable staff)

Not considering personal preferences: Everyone has their own preferences when it comes to mattresses, such as firmness, support, and comfort. It's important to consider these preferences when shopping for a mattress to ensure that you find one that meets your individual needs. ( personal comfort preferences are all that matters in choosing a mattress, once you've made this choice choose a mattress that fits your budget)

Focusing too much on price: While price is certainly an important factor to consider, it shouldn't be the only factor. Choosing the cheapest mattress available may result in a lower-quality product that doesn't provide the support and comfort you need. ( If buying a quality mattress means waiting a month or two until your budget allows it is almost always a good choice)

Not testing the mattress: It's important to try out a mattress before buying it. While shopping online may be convenient, it's difficult to get a true sense of how a mattress feels without testing it out in person. (You might get lucky with an online only mattress purchase if you're someone who can sleep anywhere but for sure you won't make a s good a choice as visiting a store)

Ignoring the warranty: The warranty is an important factor to consider when buying a mattress, as it can protect you against defects and other issues. Be sure to read the warranty carefully and understand what is covered and what is not. (All good master bedroom quality have similar warranties and clauses the most important of which is not letting any spills get through to the mattress which will void that warranty)
By avoiding these common mistakes, you can increase your chances of finding a high-quality mattress that meets your needs and provides a good night's sleep.
---