You can buy many different height legs for your adjustable bed
Aug. 31, 2020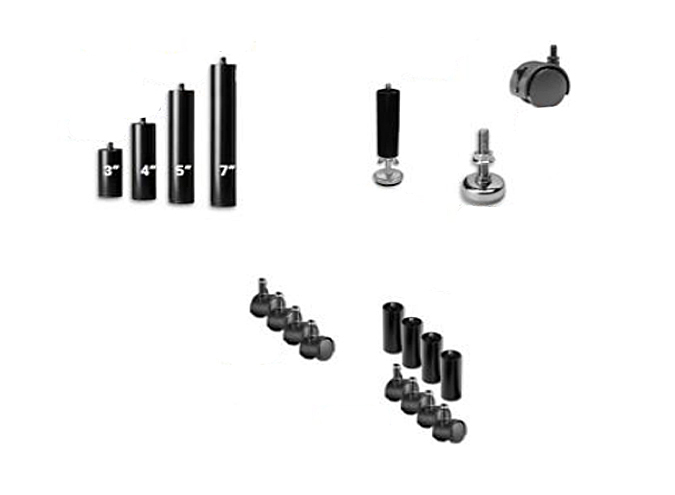 Every adjustable bed we sell comes with one set of screw in support legs at no charge. Sometimes they come with more than one length and sometimes the legs provided are adjustable in height. Were you to buy them separately they would cost between $59 and $99 for a set of four depending on the model and height.
We have replacement legs starting from just over one inch high that you can purchase later if you feel a different height would be better for your current needs. Some lengths we have in stock and some we'll have to order which can take one to two weeks.
Sorry we are unable to take trade ins of your current legs as a credit against purchase of different sizes because there is no market for the used legs that come with each bed.
---