Will any store have a 42" x 74" mattress in stock that I can buy today?
Sep. 06, 2023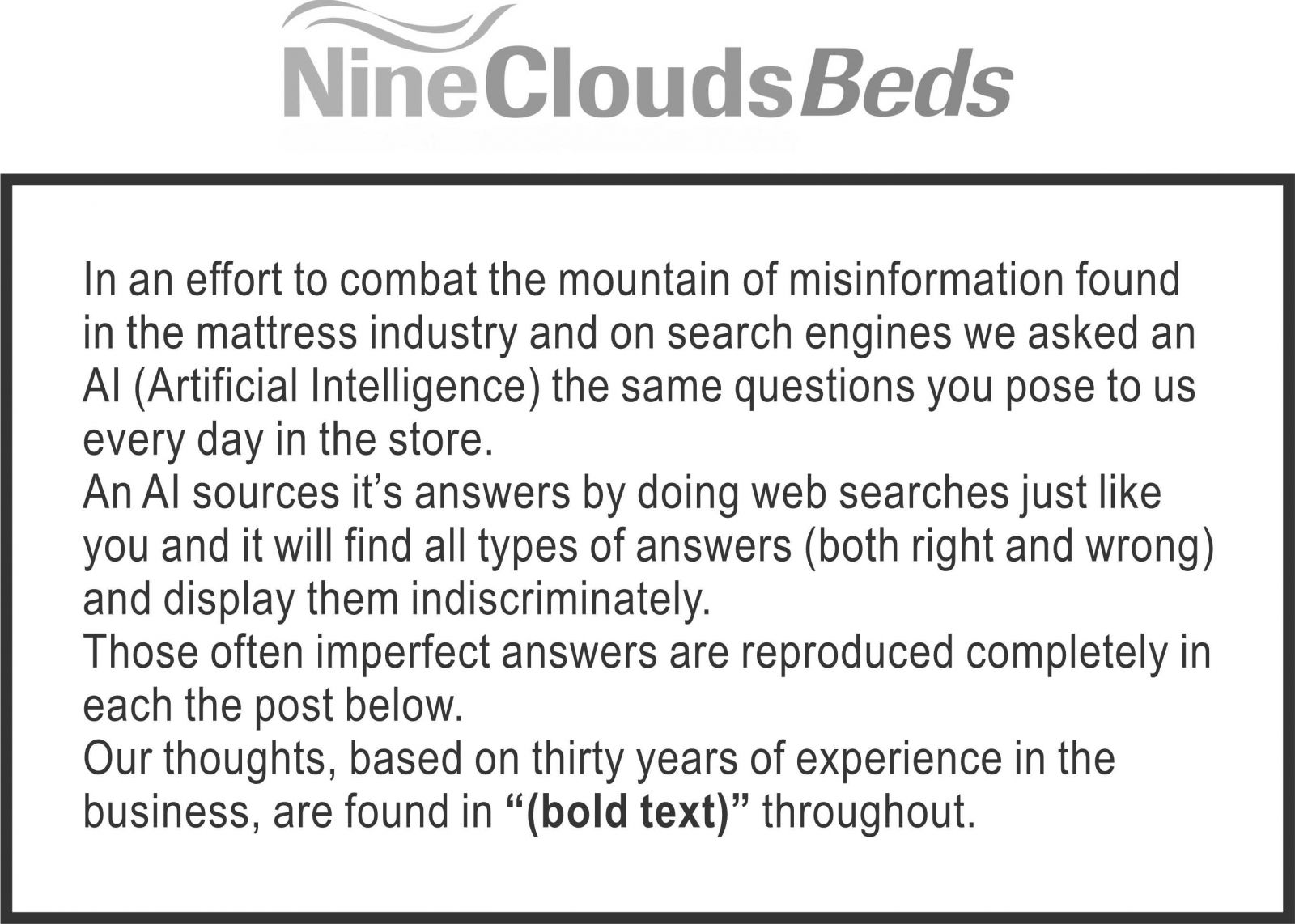 To find a 42" x 74" mattress in stock today, I recommend contacting local mattress stores, furniture stores, or checking online retailers in your area. (no one will have that size)
You can call them or visit their websites to inquire about the availability of mattresses in the size you need. Additionally, you may want to consider popular online mattress retailers, as they often have a wide selection and provide delivery options. (None of them to my knowledge make custom sizes)
Keep in mind that mattress sizes can vary, and 42" x 74" may not be a standard size, (is definitely not standard) so you may need to inquire about custom or specialty mattresses if it's not readily available.
Nine Clouds Beds can have a custom mattress ready in about two weeks.
---