Why is my mattress giving me a back ache?
Feb. 04, 2023
There are several reasons why you may be experiencing back pain from your mattress, including:
1. Your mattress is too old and has lost its support.
2. Your mattress is too soft or too hard, causing improper alignment of your spine.
3. Your mattress is not a good match for your sleeping position and body type.
4. You have an underlying medical condition that is exacerbated by your sleeping surface.
If your mattress is older than 7-10 years, it may be time to replace it. You may also want to consider getting a mattress that better supports your back and promotes proper spinal alignment. If your back pain persists, it's always a good idea to consult a doctor for proper evaluation and treatment.
(All great answers, chalk up one for the AI!)
https://nineclouds.ca/back-pain-causes-solutionsLearn more about back pain here.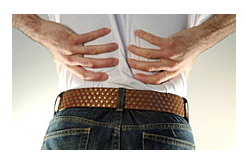 ---