Why is choosing a home hospital bed so important?
May. 07, 2019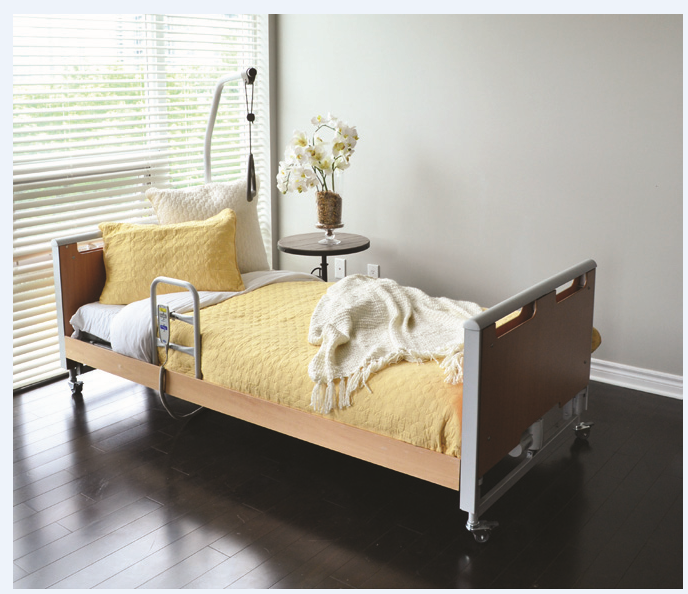 When you have a family member who is often bed-ridden at home, it is essential to have a comfortable and well equipped bed for the them. It can be distressing for the relatives as well as for the person suffering from ill-health, otherwise. The patients who have to constantly 'rest' can suffer from depression due to lack of activity. Likewise, on the physical front, it can hinder the movement of the them from the bed, or cause problems in taking proper care of them. In extreme cases, improper care can also give rise to pressure ulcers (bed sores).
The treatment of these ulcers can prove to be very expensive. When lying on the bed for a prolonged period, there are many factors that may increase the risk of these pressure ulcers. Lack of movement is one of the main causes that results in lowering the blood flow to certain areas of your body. Some other factors are the weight and the age of the patient.
Consuming a balanced diet is an important criterion in maintaining the health of your skin, the tone of which becomes worse when a person is unwell. Other reasons like infections or incontinence can also pose a risk for patients. Pressure, moisture, stretch, tear and friction are the major causes of forming a pressure ulcer. This can be avoided when you have a hospital bed that is well made and is properly functional. It should be as per the patient's requirements. Moreover, having a hospital bed will help in the proper co-ordination of the patient's movements. This is applicable while the patient is in bed or when he is being moved to and from the bed.
Taking care of the ill is an important task. If you have the correct equipment at your disposal then it becomes convenient for the care taker as well as the individual who is unwell. During such times when you have to feed your loved one, they should be able to sit up in a relaxed manner, without having to worry about risking further deterioration to his health. So, if you have a bed that gives you the functionality to raise the upper body of the patient, without him having to put in any effort, you have your solution.
Similarly depending upon the doctors' directions, the patient might need to keep their feet raised while resting or, keep their head raised at a certain angle to help recuperate better. Also, having an equipped bed that can be raised up to a required height when needed and then lowered back, aids in moving the patient from the bed safely. All this can be provided by choosing the right bed and other safety equipments for your loved ones who are unwell.
Our Invacare IVC home care beds are designed keeping these aspects in mind, so that the process of healing is as comfortable as possible for both the patient and the caregiver. Please visit Nine Clouds Beds Mississauga hospital bed showroom at 2273 Dundas Street West soon, we are open 355 days a year.
---