Why am I getting a back ache from my mattress?
Sep. 08, 2013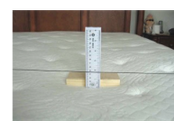 The first possible cause of back pain is that your mattress has sagged so much that your spine is now out of alignment (this can happen whether you are a back-sleeper or a side-sleeper). If it has sagged over two inches, as in the photo above, you likely will have a valid mattress warranty claim with the manufacturer provided you have properly supported your mattress and foundation since your purchase.
As well over time our bodies change considerably, what was once comfortable may no longer be your best choice. The firm mattress that was perfect for you as a back sleeper in your 30's may feel like stone and cause a severe back ache in your 50's. Likewise the super plush pillow top mattress you bought in your 40's when you were a side sleeper may be the very worst of choices now that you are a back sleeper who needs an extra firm mattress. It has long been recommended that you buy a new mattress every 8-12 years no matter how long your warranty lasts.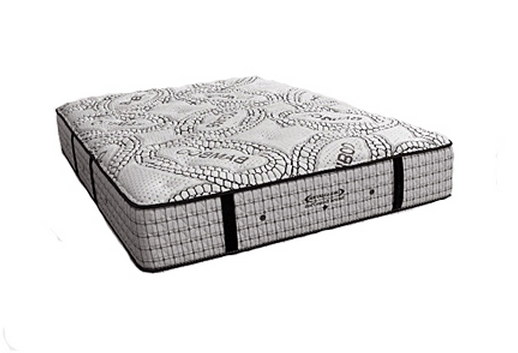 Given how important getting a good night's sleep is to our over all health the investment of $100-200 a year (a $1000-2000 mattress set) does not seem a great price to pay for comfort. In finishing the answer as to why your back now aches could be your mattress or it could just be life changes, either way the solution could well be a visit to your local mattress store
---