Who will ship a vinyl mattress in a box to Durham County Ontario?
Nov. 16, 2020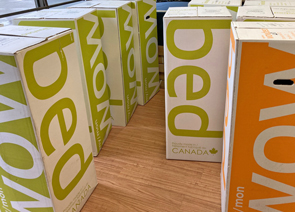 Nine Clouds Beds can!
We shipped a double Blue Sky 100 Vinyl mattress to Uxbridge Ontario today via Canpar. It should reach there by Wednesday.
It's easily the most comfortable vinyl covered mattress we have ever offered and almost always in stock for same day pick up (it comes in a 17" x 17" x 43" box). Call 905-607-6862 to make your size is available.
We have shipped Blue Sky mattresses across the country now (11,03,22) with many happy customers.
---