Who makes inexpensive 3/4 mattresses?
Jul. 16, 2020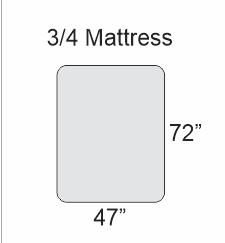 We have them, they are actually made for 3/4 size rollaway beds so they're 47" by 72" but they are only $229.
Nine Clouds Beds is open 355 days a year in Mississauga, Ontario, Canada to help with all your difficult to find mattress sizes.
---