Who makes custom size mattresses in Canada?
May. 03, 2023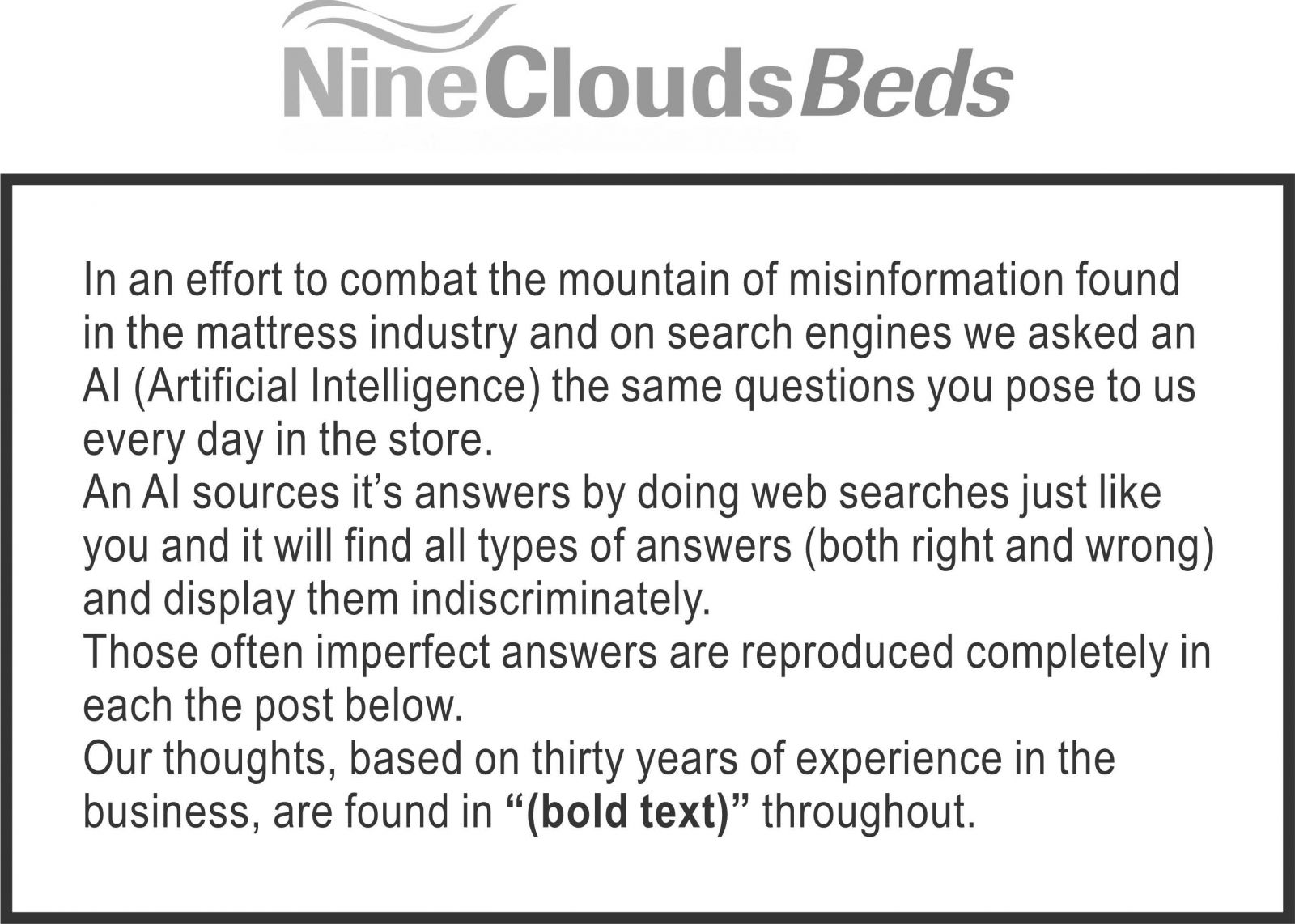 Yes, Nine Clouds Beds is a Canadian-based retailer that offers custom size mattresses. They have a wide range of mattresses to choose from, including memory foam, latex, and innerspring, and they offer custom sizes to fit unique needs and preferences.
Nine Clouds Beds has a showroom in Mississauga, Ontario, where customers can try out different mattresses and discuss their needs with a sleep expert. They also have an online store where customers can browse and order mattresses from the comfort of their home.
In addition to custom size mattresses, Nine Clouds Beds also offers adjustable beds, bed frames, and bedding accessories.
It's always a good idea to read reviews and compare prices and services before making a purchase. Nine Clouds Beds has positive reviews online, and many customers have praised their knowledgeable and helpful staff.
---