Who can make a 70" x 72" mattress for my RV?
Jun. 22, 2023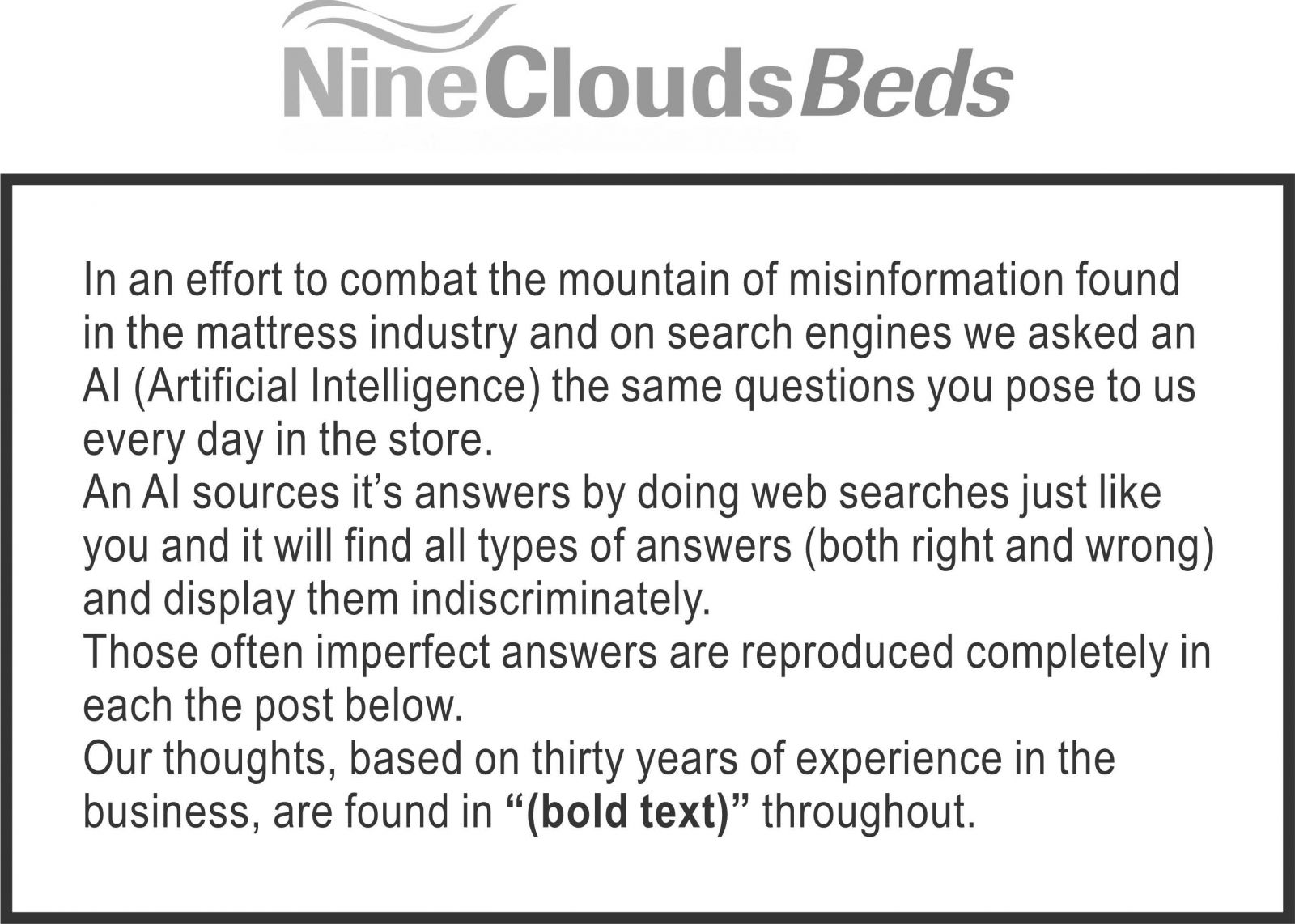 There are several companies that specialize in custom mattresses for recreational vehicles (RVs). Here are a few options:
MattressInsider: They offer a range of RV mattress sizes, including custom sizes. You can provide them with your specific measurements, such as 70" x 72", and they can create a mattress to fit your RV.

Rocky Mountain Mattress: They provide custom-made mattresses for various purposes, including RVs. You can contact them with your measurements, and they can create a mattress tailored to your specifications.

The Foam Factory: They offer custom foam mattresses, including those for RVs. You can reach out to them and discuss your requirements for a 70" x 72" mattress.

Mattress Insider: This company specializes in custom RV mattresses and can create a mattress to fit your specific dimensions.

Nine Clouds Beds can make a RV mattress in any size of any of the models displayed on our website or in our Mississauga store.
When contacting these or other mattress companies, make sure to provide them with accurate measurements and any other requirements you may have to ensure they can create the mattress that fits your RV perfectly.
Regenerate response
---