Where can I get a custom made mattress that is 48" by 72"?
Nov. 02, 2019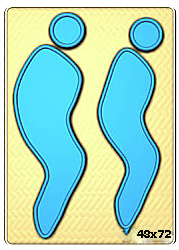 A customer on their way out the door after buying a mattress had to talk to me on their way out the door
Right here!
We have 47" x 74" mattresses in stock but sometimes you need a mattress size that has slightly odd dimensions and Nine Clouds can help. Every mattress in our ten thousand square foot West Mississauga store can be customized in any size you want.
We can make them from open coil, continuous coil, pocket coil, memory foam and latex designs. All designs are displayed in our Mississauga showroom in a conventional Canadian size but they will feel identical those samples no matter what mattress size you are looking for.
---