Where can I buy complete 3/4 mattress set?
Jan. 30, 2020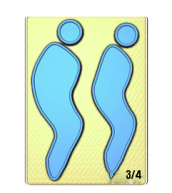 Right here, we sell them all the time.
It's crucial to bring photos of the bed it is going in to help ensure the right size for each piece. Quite often the box spring/foundation needs to be a little smaller than the mattress.
Take accurate measurements as well but please bring or eamil photos to info@nineclouds.ca
---