Where can I buy 30 inch by 72 inch vinyl foam mattresses for a camp?
Nov. 14, 2021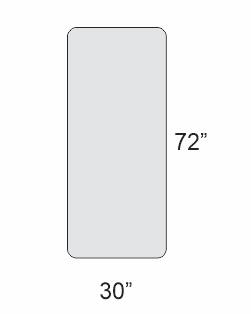 We've been supplying vinyl mattresses for years and we can have them made in any size and various qualities.
Models available are both foam core (4" and 8") and spring filled as well as one sided and two sided versions (meaning you can sleep on the top or the bottom of the mattress).
Delivery time is one to three weeks with small quantities usually kept in stock. Volume purchase discounts are possible when more than ten units are ordered.
Please visit our Mississauga showroom that is open 355 days a year.
---