Where can I buy 200cm by 200cm mattress?
Jan. 17, 2020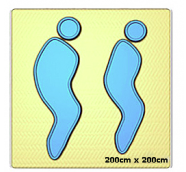 Right here!
200 centimetres wide and 200 centimetres high is not a standard European size (180cm x 200cm and 160cm by 200cm are the most often needed) but we can certainly make a mattress in that size.
About half of our customers choose pocket coil designs (mostly Oasis and Pocket Coil Extra Firm Euro Top) and the other half choose one of eight latex mattresses (Heaven Sent and Copper Latex mostly)
Please visit Nine Clouds Mississauga showroom to try out our latest mattress samples, we are open 355 days a year to help.
---