When replacing your mattress it is always a good idea to measure the length and width.
Sep. 07, 2019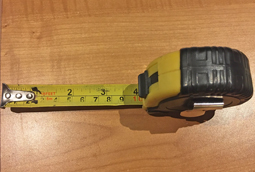 A number of times a year our delivery team arrives at a customer's home to find a customer's existing mattress is a different size than the one they ordered.
If you've ordered a custom size mattress by providing us with your needed dimensions and it was made to the size you requested (we always have them made as close as we can without going over) then you'll need to live with that mistake or order another mattress.
If you've ordered a double size and actually need a queen (the most common mistake) or vice versa it is less of a problem but it will take and extra 5-10 days to receive the correct size and it may result in a re-delivery charge. With adjustable beds customers sometimes orders twins when they need twin extra-long or doubles when they need double extra-long and occasionally people confuse split queen adjustable beds with split king. You can find more dimensions detail on our mattress sizes guide page
Nine Clouds Beds is open 355 days a year for all your mattress needs in West Mississauga.
---