When a manufacturer does not have your back we will
Nov. 10, 2020
We had a customer who bought an adjustable bed from us in January of 2019 and ran into big problems this week. The structure that holds the motors onto the base crashed to the floor as seen below.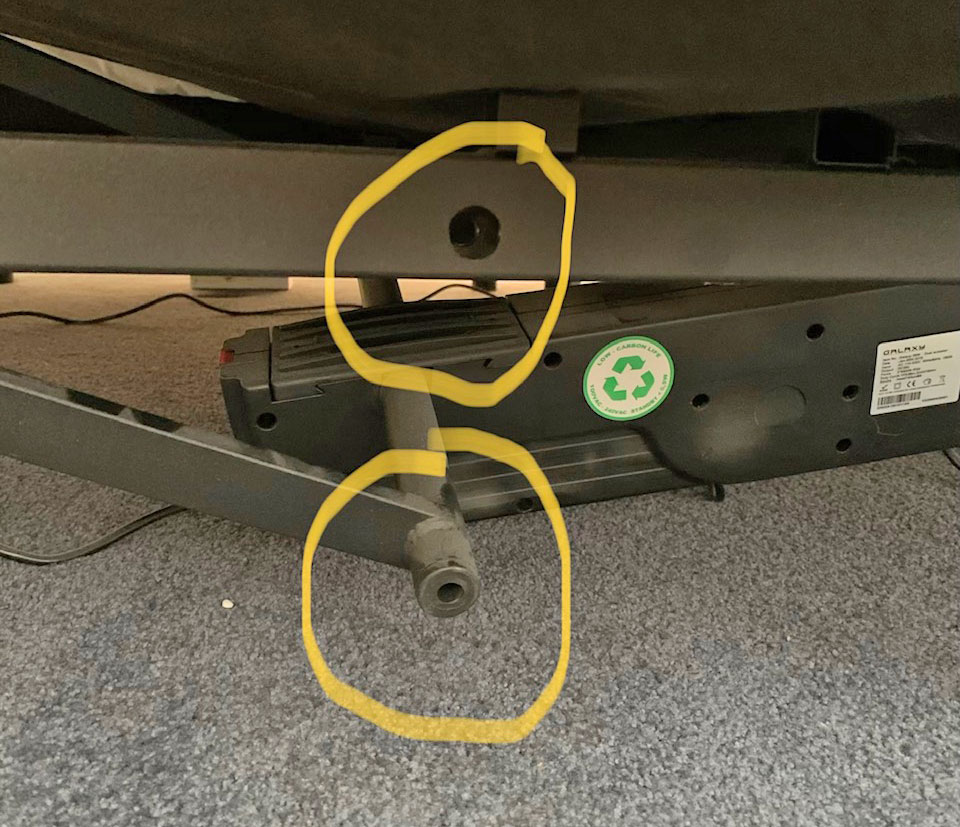 Clearly this is a manufacturing defect that should be covered under the two year full warranty as shown on the card below.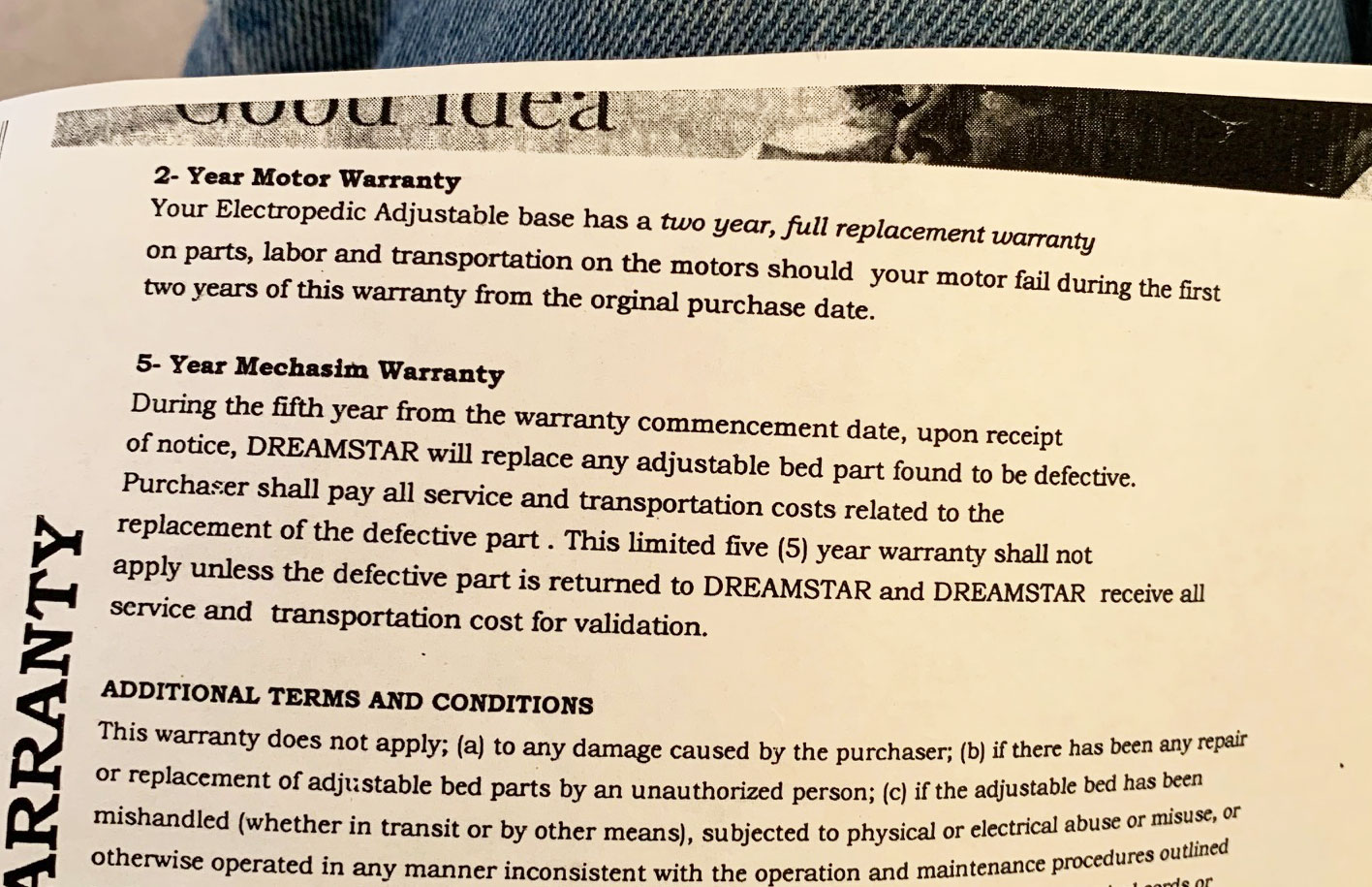 The distributor sold us these beds as a 2018 boxing week special at a reduced price and now maintains that lower price meant no warranty was offered. I've been in the busines for 27 years and have never been told this by any supplier, truly unbelievable. To make matters worse the bed was not repairable at any price!

We are not going leave our customer high and dry and have therefore offered to replace this bed with a competitors (L&P) adjustable base at no charge other than a standard delivery fee.
Nine Clouds Beds is open 355 days a year to help you select the right adjustable bed and take care of you when a still operating manufacturer doesn't live up to their warranty, please visit.
---