What's the best type of spring coil to use in a mattress?
Jan. 24, 2023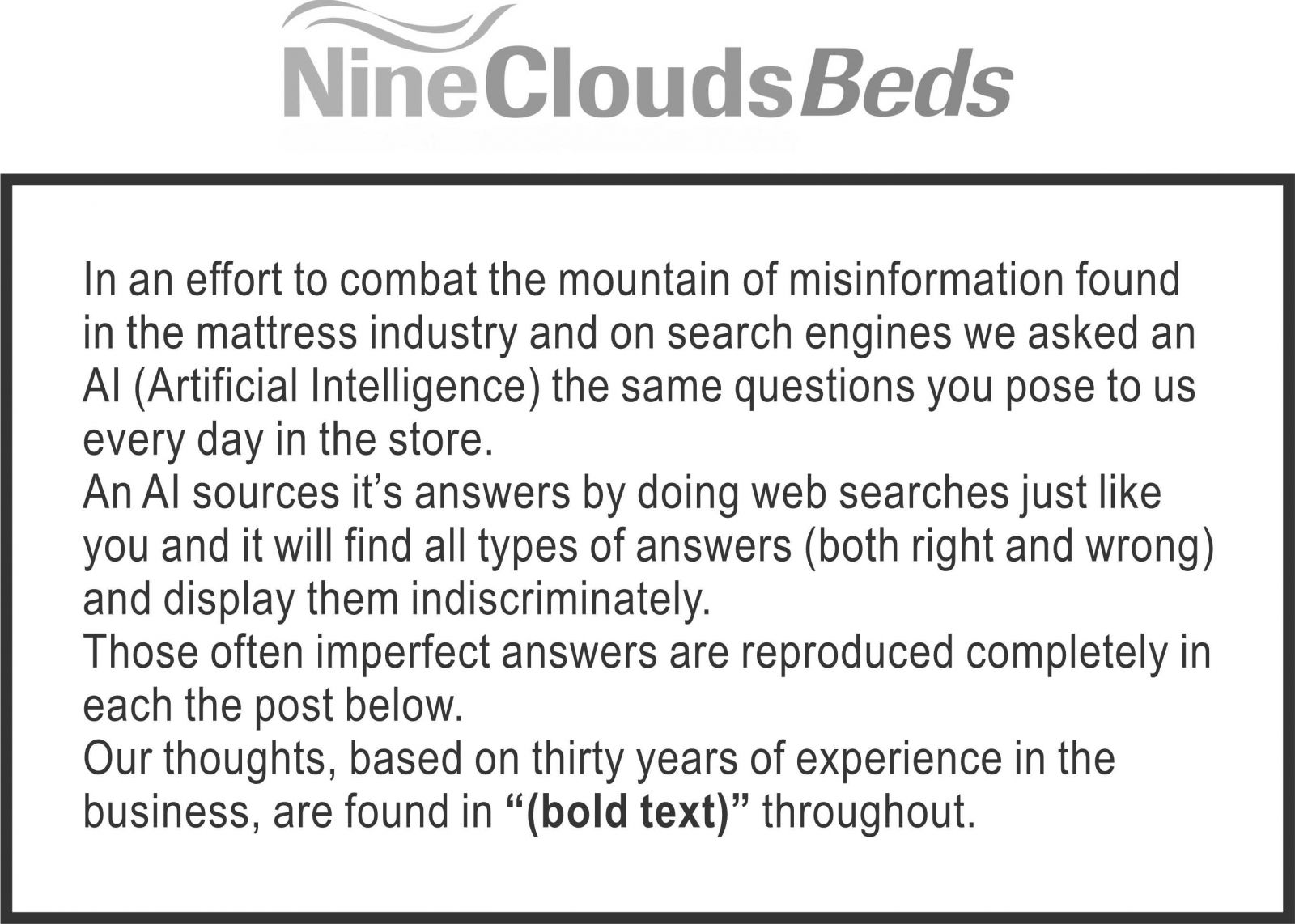 The best type of spring coil to use in a mattress depends on the individual's preferences and needs. Some types of coils that are commonly used in mattresses include:
Bonnell coils: These are the most traditional type of coils and are made from hourglass-shaped wire. They are relatively inexpensive and provide a good level of support, but may not be as durable as other types of coils. (If they're made with 336 coils (number in a double size) and up this type can live a long useful life provided that good comfort and support layers are used as well)
Pocketed coils: These are individual coils that are encased in fabric pockets. They provide good support and motion isolation, making them a good choice for people who share a bed. (The best type of spring for isolating two people from each other's movements but because they're not attached to each other at the top of each coil they tend to have more lifespan issues than other types of springs)
Continuous coils: These coils are made from a single piece of wire that is formed into a spiral. They are durable and provide good support, but may not isolate motion as well as pocketed coils. (The gauge of the wire used tends to be narrower which can lead to shorter lifespans)
Memory foam: Memory foam mattresses are becoming increasingly popular. They provide excellent pressure relief and contouring, but may retain heat and be less responsive than spring coils. ( not a coil at all? But the statements are true. I'd also add not a very long useful lifespan)
(Latex Foam: The best of all worlds in all facets for comfort, pressure relief and long lifespan.)
It's important to test and try different types of spring coils and mattress to find the best fit for you.
---