What's the best mattress to prevent bed sores in a home hospital bed?
Feb. 10, 2023
When it comes to preventing bed sores in a home hospital bed, choosing the right mattress is crucial. The best mattress for this purpose is one that evenly distributes pressure and supports the body, reducing the risk of pressure ulcers (bed sores). Here are some types of mattresses that are commonly recommended for preventing bed sores:
Alternating pressure mattresses: These mattresses are designed to relieve pressure by alternating between high and low air pressure. The air cells in the mattress inflate and deflate in a set pattern, providing relief to different areas of the body and reducing the risk of pressure ulcers.
Low-air-loss mattresses: These mattresses use a blower to create a constant flow of air, which helps reduce pressure and keep the skin cool and dry. This can help reduce the risk of bed sores.
Foam mattresses: High-density foam mattresses can provide good pressure relief and support, helping to prevent bed sores. Memory foam or gel-infused foam mattresses are especially popular options.
It's important to note that no mattress can completely eliminate the risk of bed sores. Regular repositioning and skin checks, as well as keeping the bed and surrounding area clean, are also essential in preventing bed sores. Additionally, it's best to consult a healthcare professional before choosing a mattress to ensure it's appropriate for the person's specific needs.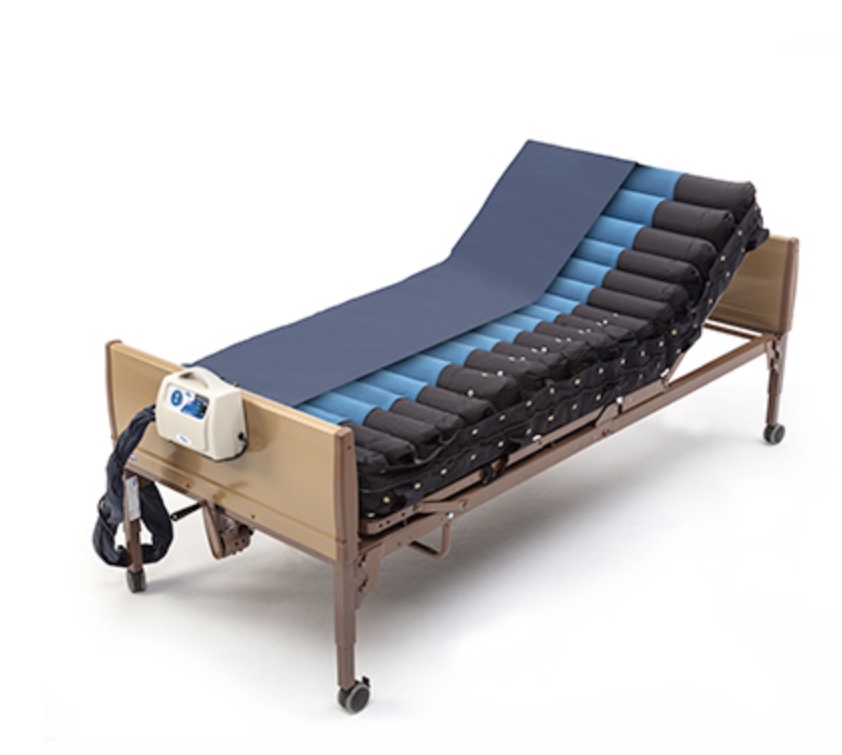 ---