IN
What company sells the worlds hardest mattress?
Jun. 03, 2023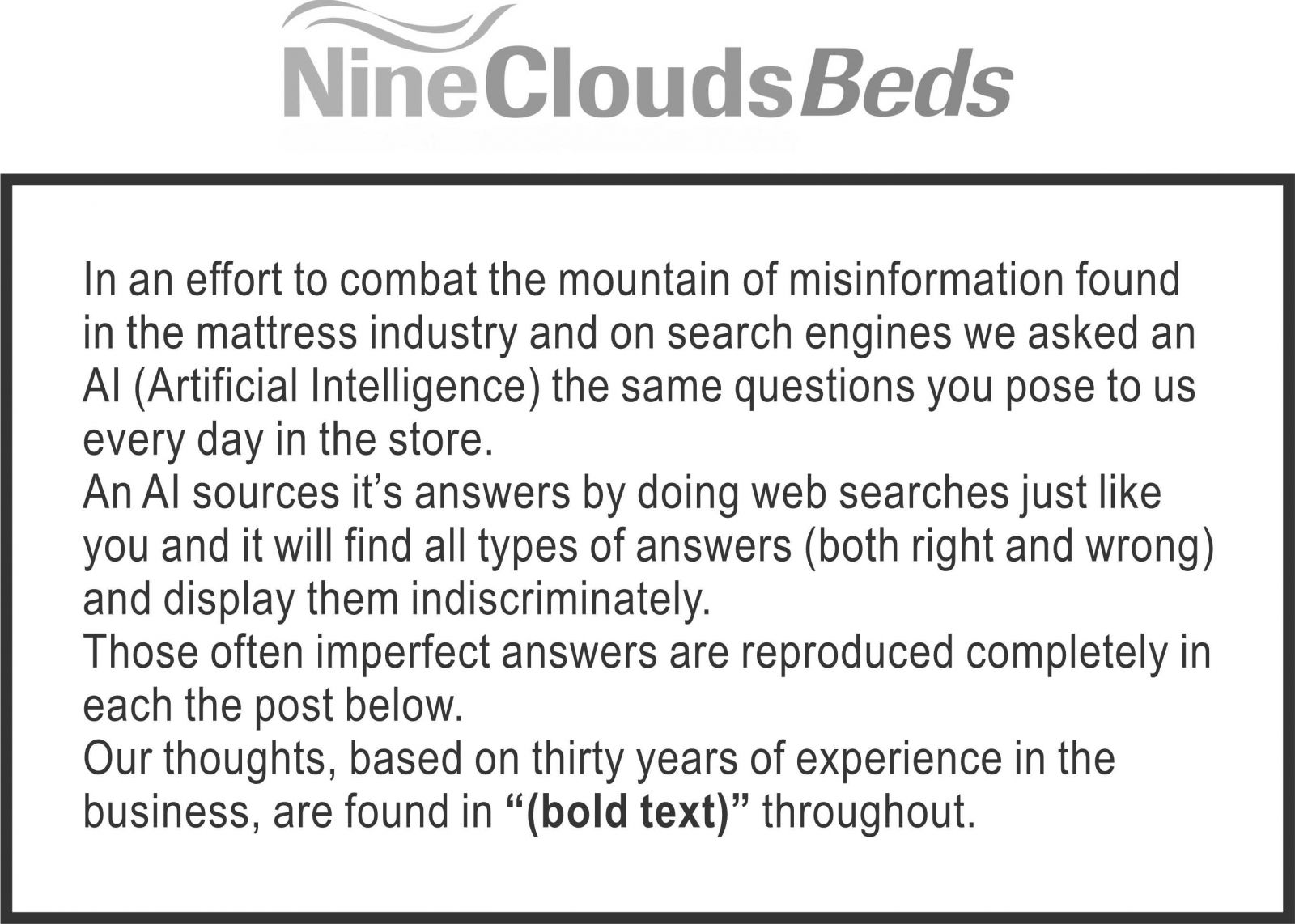 When it comes to mattresses, firmness levels can vary based on personal preference. However, one brand known for producing exceptionally firm mattresses is often considered to be the "world's hardest." The brand is known as FloBeds, and their firmest mattress is called the FloBeds Ultimate Firmness. Keep in mind that mattress preferences are subjective, and what may be the hardest for one person may not be the same for another. It's always best to try out different options or consult with sleep experts to find the mattress that suits your specific needs.
Nine Clouds Beds has a new two sided flippable mattress called the Obsidian that is as firm as any mattress we've sold in the thirty years we've been on the North East corner of Glen Erin and Dundas.
---