We stock very comfortable home hospital bed mattresses
Aug. 30, 2019
We always have 36" x 80" hospital bed mattresses in stock and we can order 39" x 80" and 42" x 80" sizes.
Memory Foam Insert Mattress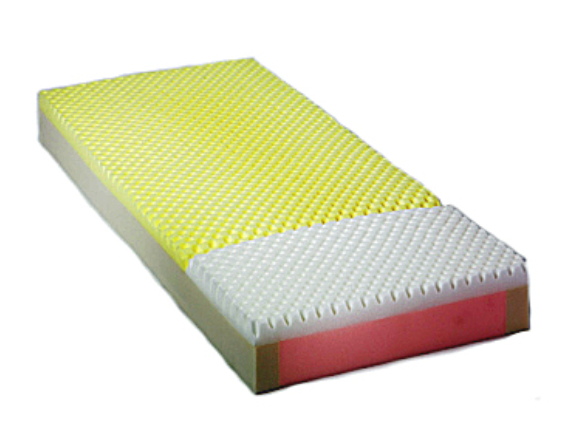 A zoned top layer relieves pressure in the important susceptible body zones, while the convoluted fortress cut foam offers more surface area for resident support and relief. Includes softer head and heel sections to help protect vulnerable areas.
Two layers of high quality foam provide air circulation and a solid base for resident care-
Visco heel soft section gives additional comfort and protection to sensitive resident heel area=
Built-in sides give resident support during ingress and egress=
Head and heel soft sections protect sensitive resident areas often prone to pressure ulcers-
70 denier nylon cover with covered zipper is waterproof and antimicrobial, and reduces shear.
Glissando Mattress (our most comfortable mattress)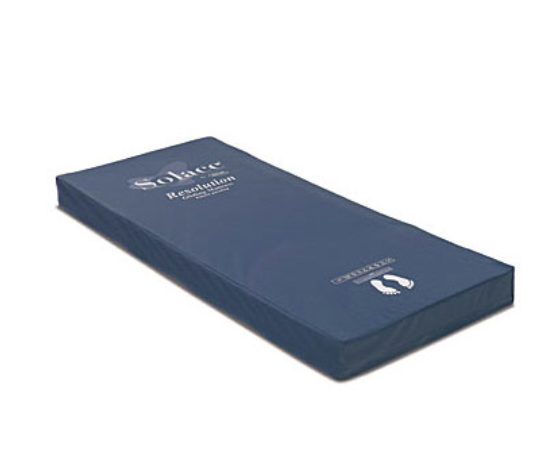 The Glissando mattress is designed to prevent friction and shear, which can contribute to pressure ulcer development, while providing comfort for the resident.
Water-resistant 2-way stretch polyurethane cover with welded seams
Two layers of high-density foam with a patented gliding layer move independently as bed articulates to reduce friction and shear
Laser-cut castellations break the surface tension of the foam allowing for maximized body contact, minimal shear, increased airflow and optimized pressure reduction
Built in side supports enhance sidewall stability facilitating safe, controlled resident positioning and transfer
---