We do not offer custom height mattresses (just length and width)
Feb. 11, 2021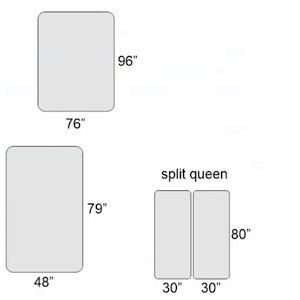 Almost every mattress (90%) in our showroom can be made in a custom length and width. A few (less than 10%) can be made in custom shapes as well.
We have never made custom height mattresses which means the height they are in the showroom is the height you'll have delivered to your home.
if you're intending to place two mattresses of different comforts and thickness side by side we can usually have a foundation made (to place underneath the less tall mattress) that will at least come close to match the height of the thicker mattress.
As always we'll have your custom size mattress made as close to the dimensions as we can without going over because too big is no good and a little too small is fine (up to one inch).
Nine Clouds Beds is open 355 days a year in Mississauga Ontario to help you choose the right custom size mattress, please visit.
---