Twin size or twin extra long size, I should know the difference by now.
Sep. 15, 2014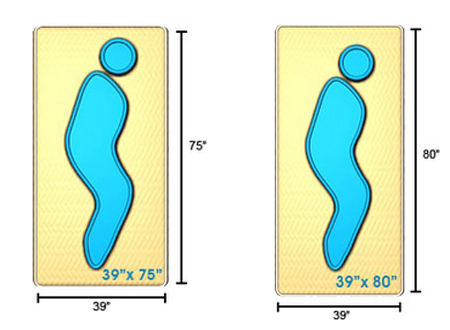 Back this past spring a middle aged man and his mom visited the store early on a Saturday looking for a comfortable new twin sized mattress for her. They settled on an on sale Serta pocket coil mattress and we wrote up the bill. She very much wanted to sleep on her new mattress that night and our delivery run sheet was already full so the son said he would go home to get his van and pick up the purchase in about an hour.
This particular model is popular in every size including twin extra-long which is a key to this whole story because at that time we stored the twin and they twin xls in the same pile in our warehouse. Sadly I mistakenly pulled out one of those wrong twin extra-long sized mattress, carried it out to his truck and off the son went. He called the store about an hour later asking why the mattress was so long. I apologized and offered to swap it out for the actually less expensive twin size but they surprsingly opted to keep it.
They are certainly now glad they did because just yesterday morning they were both back in the showroom looking for an adjustable electric bed and the Serta mattress works perfectly on such a product. As an added bonus, by giving them the longer length mattress by mistake I made it possible for them to get the our "customer preferred" extra-long adjustable base This size electric bed does not cost more than a regular twin size but the extra five inches in length is very much appreciated by most users because the usable length of your mattress shrinks when you raise the head portion of any adjustable base. In my experience only the shortest of people, well under five feet tall are happy with the smaller regular twin size.
It's a happy ending to an embarrassing story
---