Should you visit the showroom before buying a custom size mattress?
Aug. 16, 2020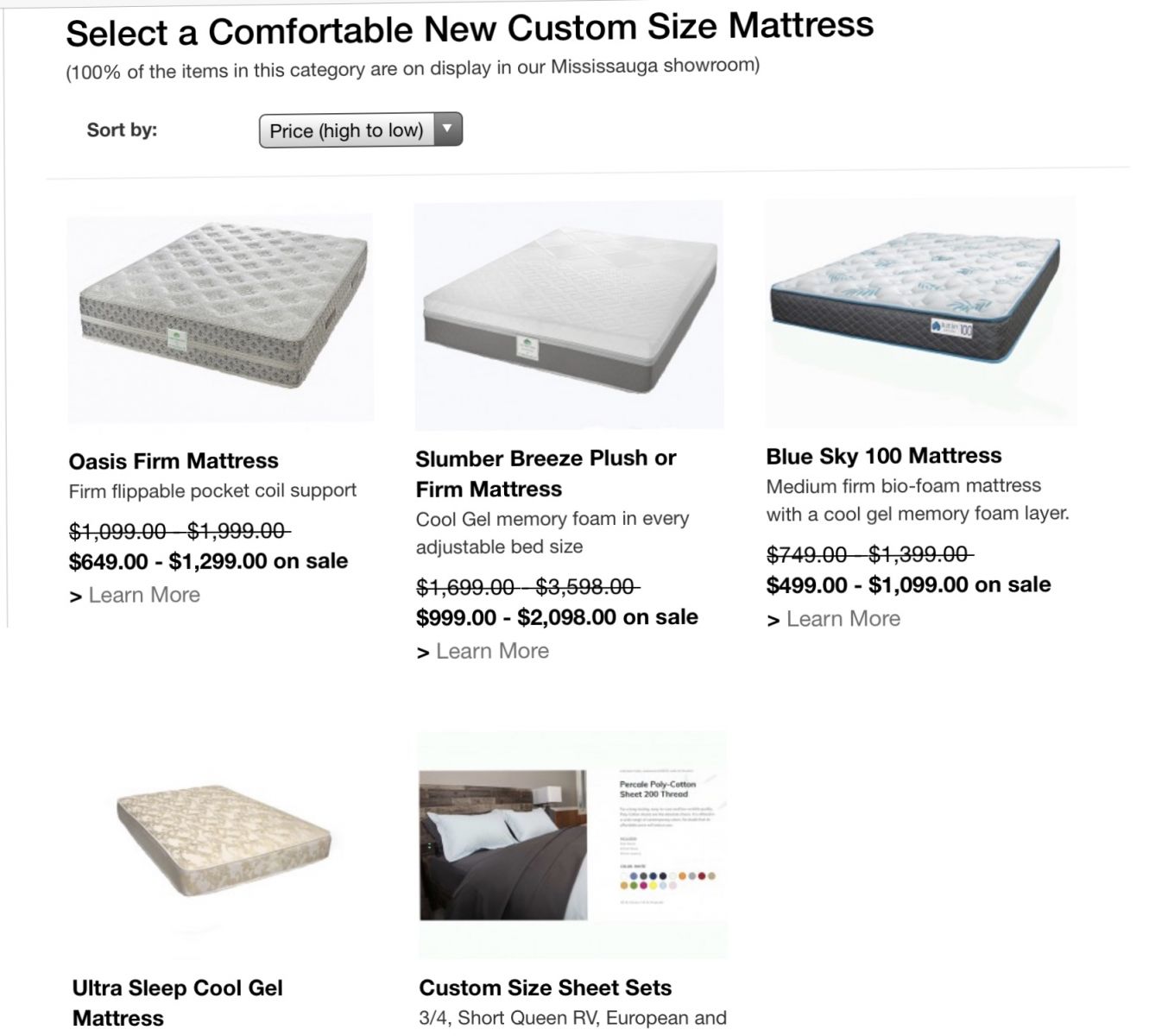 If you don't live too far from our Mississauga Ontario showroom and the custom size mattress is going to be slept on every night the answer is a definite yes. If not your best choice will be the cushion firm Blue Sky 100 mattress which can easily be made in any size up to California King and then vacuum packed and shipped ($99 and up fee) in a box all across Canada.
In this day and age more and more people are choosing to NOT visit a store before buying a mattress, it's a terrible idea, please don't.
---