RV Queen mattresses will not fit inside pretty much any minivan
Jun. 09, 2020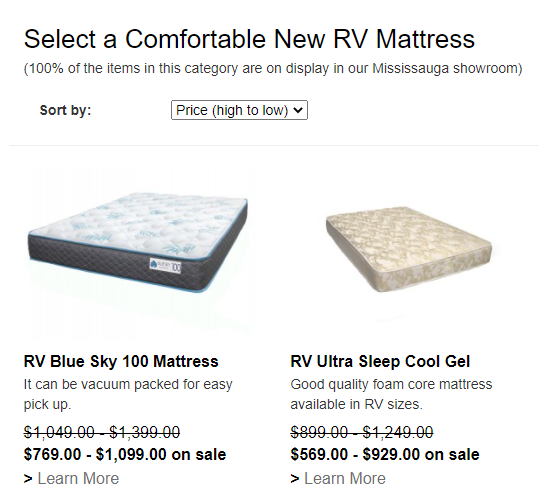 If you are coming to the store to pick up an order or hoping to evaluate any of the short queen mattresses we have in stock and then bring it home you will need a big vehicle. Trying to bend them to make them fit is not a good idea if you choose a spring filled mattress as it can damage your new purchase permanently.

The Astro van from the 90s is the only minivan I have ever seen that holds a mattress the width of a queen size (60 inches) .
We can ship a boxed Blue Sky 100 mattress in short queen size (60"x74") anywhere in Canada UPS will travel to.
---