Reelin' in the Years (The two Dans)
Mar. 18, 2019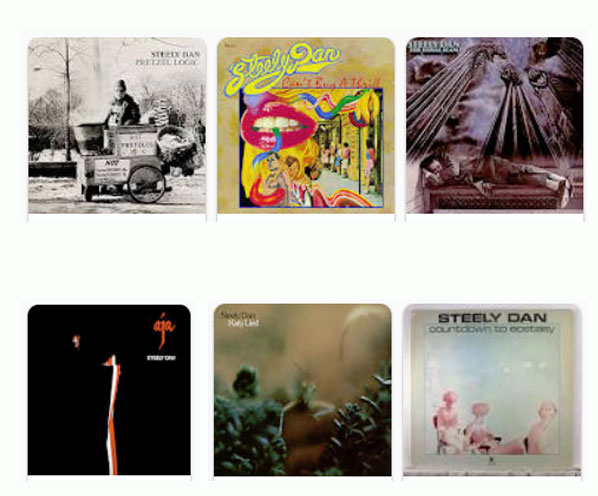 One of my best friends in the Montreal neighbourhood where I lived for much of the 70's was named Daniel. We both had reached sixteen when he introduced me to the band Steely Dan in 1972.
On a Saturday we were hanging out at my house doing nothing (we were good at that) when a song came on the radio. He'd heard it before, and liked it and now so did I, but he didn't know the song's name or the band authoring it.
I can still picture him dialing up CHOM radio on the phone pinned to the wall outside my basement bedroom. I can still hear the both of us trying to sing the words to a song we didn't know and then just hum a tune that we knew we liked but didn't really know to the station's sympathetic receptionist.
At some point she gave up trying to fill in our two blanks and put us on hold. Minutes passed before she came back (yes we were surprised) with what she'd been told was a list of the station's recently played songs.
Rocket Man...........know it, got it
Black and White....know it, got it
Roundabout...........know it, got it
Layla......................know it, got it
Dirty Work..............never heard of it, went straight to St Catherine Street and bought it.
Dirty Work was the first single released from Steely Dan's 1972 debut album Can't Buy a Cheap Thrill. They came out with a new album each year after that through 1977 and our needles flattened the grooves on every one.
In the late 70's I moved to Toronto. Daniel came to my house warming party that first summer. He called a few months later looking for a place to live with his new girlfriend who hadn't met with his parent's approval. I still had an extra bedroom available because my brother was away studying in England.
So it was an easy yes.
Lise and Dan left my home in late 1979. As the two of them crossed through my doorway with a final box of kitchen belongings I clearly remember my parting words to him, "there are often large gaps in face to face friendships but we would always be friends". My statement clearly surprised him and he chirped "we'll never have a gap like that".
And then they were gone.
I haven't heard from Dan in the ensuing forty years but I do still have the serrated kitchen knife he removed from that last box as a gift. He confidently guaranteed me it would never grow dull (and it hasn't) and neither has our friendship, no matter how many years we've reeled in apart.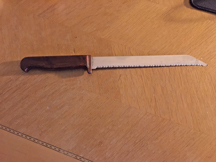 ---