Our full electric hospital bed has two locking wheels to help stop it from moving
Nov. 06, 2020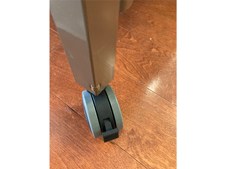 Two of the four wheels that come with our full electric home hospital bed have locks on them that will aid in keeping the bed from moving. They are more effective on carpet, particularly deep pile carpet.
If you are placing your hospital bed on a smooth surface like hardwood or tile this can understandably only work so well. If it's a major concern we are happy to provide rubber caster cups which reduce the chance of slippage dramatically.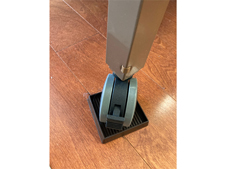 If you want to reduce the likelihood even further you can remove the wheels entirely and place the steel legs in those same rubber caster cups. Doing so will make it much more difficult to move the bed around the bedroom but in some instances making sure the bed doesn't slide is more important.
Nine Clouds Beds is open 355 days a year to help you find the right hospital bed, please visit.
---