Number two son just headed off to greener pastures
Apr. 24, 2022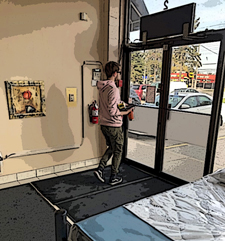 Our youngest walked out through the front door for the last time on Friday.
He's worked here two days a week during school semesters and five days a week in the summer. We surely couldn't have survived the pandemic without him. It's been heartwarming to see his growth and customers finding the need to tell me what a great experience they had dealing with him.
He will start a four month co-op job next week in internet security/threat protection, boy did he pick the right field for 2022!
When I opened the store on Saturday I have to admit it was more than tough looking at his spot at the front desk knowing that I won't see him here again.
Continue to soar Connor, you're on such a good path.
---