Is there any way to stop someone from sliding down over the end of an adjustable bed?
Nov. 20, 2019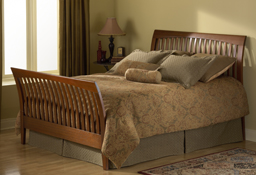 There isn't an add on device that will do this safely that I know of but you could purchase a wooden sleigh bed that has a high enough footboard to effectively do the same thing. We don't sell them but I am sure they are out there in the market.
The other answer is to raise up the foot section of the adjustable bed high enough to prevent movement.
---