Is Renting a Hospital Bed a Better Option Than Buying?
Mar. 31, 2016
A quick search of the Greter Toronto Area turns up a half dozen places you can rent a home hosptial bed. They range in price from $140-$210 per month plus a delivery/pick up fee that ranges from $50-$110.
The mattress included (they are disinffected after each rental) ranges from an inexpensive uncomfortable spring version to a middle of the road all foam core unit.
Some of these beds are all manual models that require hand cranking, others are semi electric that need to be hand cranked to raise and lower the sleeping surface only (not the head and foot sections which are motorized). There can be a savings in renting versus owning but it's not the right choice for everyone.
At Nine Clouds we only sell brand new fully electric hospital beds (other than the occasional floor sample). We sell units with a memory foam insert quality mattress or better and via upgrade to the Glissando, which is very comfortable.
We'll deliver and setup at no charge in much of the GTA and a small fee in other surrounding areas.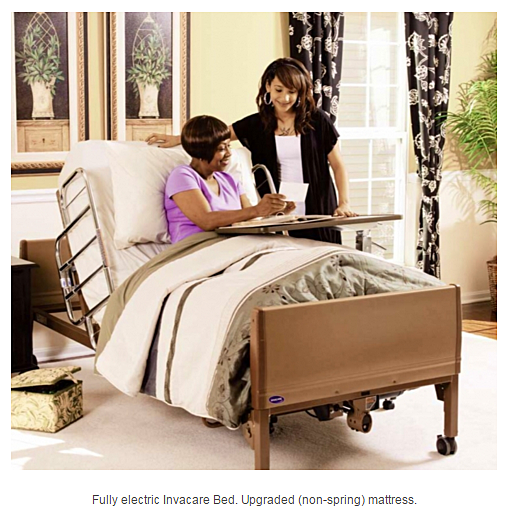 Find out more about home hospital bed options in this article below
https://www.fcihc.com/blog/expert-interview-series-bill-laidlaw-of-nine-clouds-on-bedding-options-for-the-elderly
---