Is more motors better in an adjustable bed?
Feb. 15, 2023
More motors in an adjustable bed can offer a number of benefits, but it also depends on your specific needs and preferences.
Advantages of having more motors include:
Improved adjustability: With more motors, you can adjust different parts of the bed (such as the head and feet) independently, which can provide greater flexibility and customization for comfort.
Better support: If the bed has multiple motors, each section can be adjusted to provide better support for specific areas of your body, such as your back or legs.
Quieter operation: Some adjustable beds with more motors use separate motors for different sections, which can result in a quieter overall operation compared to beds with fewer motors. (more motors does not make your bed quieter only a actually quieter motor will do that)
However, it's also important to keep in mind that adjustable beds with more motors can be more expensive and may not be necessary for everyone. It's a good idea to consider your needs and budget when choosing an adjustable bed, and to try out different models to see which one is the most comfortable and meets your needs.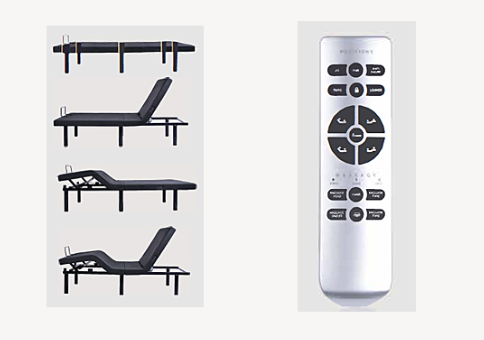 ---