Invacare Home Hospital Bed Mattress, It's Very Comfortable
May. 17, 2012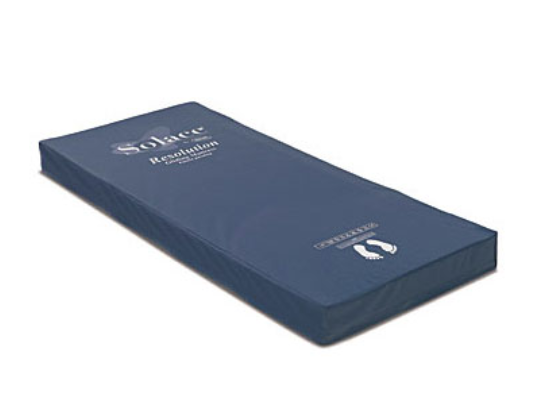 The newly introduced Invacare Solace Resolution Glissando mattress is designed to help prevent friction and shear which can contribute to pressure ulcer-sore development for your loved one. As an added bonus it is considerably more comfortable than all previous efforts from industry leader Invacare. It is now on display in Nine Clouds Beds Mississauga showroom. Key Features
Water-resistant 2-way stretch polyurethane cover with welded seams for extra strength.
Two layers of high-density foam with a patented gliding layer move independently as bed articulates to reduce friction and shear bed sores.
Laser-cut castellations break the surface tension of the foam allowing for maximized body contact, minimal shear, increased airflow and optimized pressure reduction.
Built in side supports enhance sidewall stability facilitating safe, controlled re-positioning and transfer of your family member.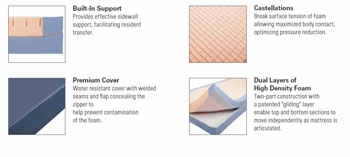 ---