I need to order a European Queen size mattress (160cm by200cm) and I need it in four days!
May. 14, 2019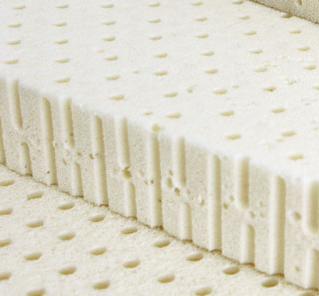 Most people are able to wait the one to two weeks normally required to make a custom size mattress (Euro sizes while standard in Europe are considered custom in North America) but Jack was leaving the country on Saturday and needed to receive his mattress by Friday.
He didn't have the time to visit the showroom and doesn't have a car so we narrowed his choice down after discussing the various models available in his size. He ended up selecting our cushion firm Pillow Ultima Latex model that is about nine inches thick (he didn't want thicker than that and didn't want a spring mattress which would have been much thicker).
Jack didn't want to commit until I could guarantee delivery this Friday so I drove to the thirty kilometers to the factory to make sure they had all the Comfort layers required to make his mattress and luckily they did and luckily again they will deliver it to our Mississauga warehouse by Thursday so we can deliver it to Jack on Friday. I can't promise delivery this quick for every order but I'll be happy to try.
Please visit Nine Clouds Beds Mississauga showroom soon, we're open 355 days a year.
P.S. We now have 160cm x 200cm mattresses in stock in a few models, you can take one home with you!
---