I need a mattress and box to total a certain height
Jun. 14, 2020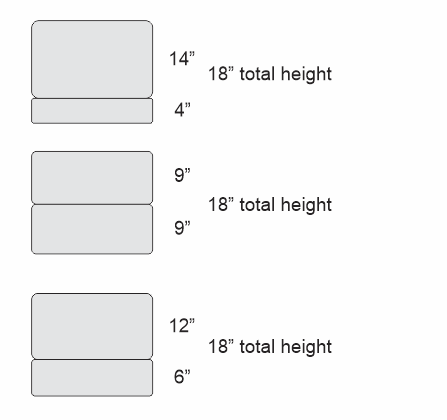 Customers often want the surface of their new mattress a certain height off the floor (usually between 22" and 30"). This can be for comfort reasons because a certain height makes getting in and out of bed easier or to keep their bedspread or duvet falling the same way off the bed.
This causes them to come to our Mississauga showroom looking for a mattress of a certain thickness only because they hadn't considered that we offer wood foundations in a number of heights as well. In other words it is the total combined height that matters.

Placing a low rise wood foundation underneath your mattress even if you have a wooden platform bed that doesn't require a box spring is a simple way to add height from the floor to your mattress if needed and is certainly cheaper than buying a new thicker mattress.
---