I bought a mattress from you around seven years ago and I would like the same thing.
Jun. 05, 2019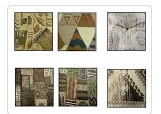 A happy couple visited the store today and asked one of people if we could look up what they bought previously. Seven years ago stretches the limit of our ability to search for you name and of course we need to have spelled your name correctly on the invoice and I needed to also been able to read the salesperson's handwriting when I entered it in our system.
We tried searching their last name with no luck and then each of their first names and success! I had mistakenly exchanged an "i' for a "r" at the end of the last name.
They bought a futon mattress in 2012 and they bought one today. I told them that in another 7 years when we search for that family name it will all be easier because it is now spelled correctly.
---