How long will it take to have a custom mattress made?
Jul. 24, 2023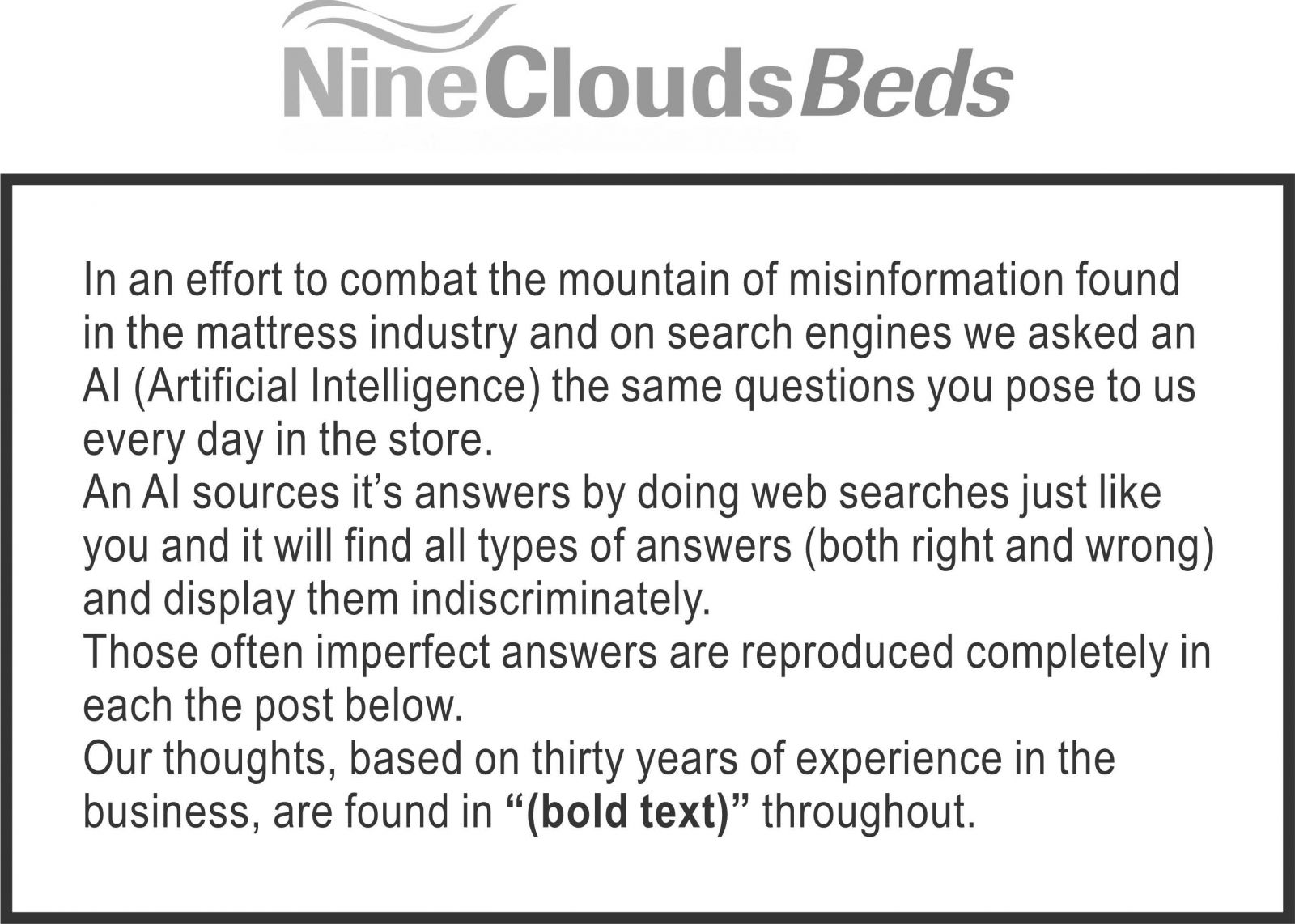 The time it takes to have a custom mattress made can vary depending on several factors, including the complexity of the customization, the specific materials and features requested, and the workload of the manufacturer. Here are some general estimates for the time it might take:
Simple Customization: If you're looking for a relatively simple customization, such as a different size or firmness level, the process might take around 2 to 4 weeks. Many mattress manufacturers keep some basic customizations readily available. (Very few make custom sizes and none of those sizes will be in stock)

Advanced Customization: For more advanced customizations, such as unique shapes, special materials, or intricate designs, it could take around 4 to 6 weeks or more. This is because these customizations may require more time and effort in the manufacturing process. (Almost no one makes custom shapes)

Handcrafted or Artisanal Mattresses: If you're looking for a handcrafted or artisanal mattress, the production time might be longer, ranging from 6 to 10 weeks. These mattresses are often made with extra attention to detail and may involve more manual labor. (If you find find someone to make a custom mattress that could rightfully be described as artisanal it will cost tens of thousands of dollars)
It's essential to communicate with the mattress manufacturer or retailer directly to get a more accurate estimate based on your specific customization requirements. Additionally, consider any shipping or delivery timeframes if the mattress needs to be shipped to your location after manufacturing. Keep in mind that these estimates are based on the information available up to September 2021, and processes or technologies may have changed since then.
Nine Clouds Beds in Mississauga Ontario can make custom size mattress in almost any size in about two weeks.
---