Having a hospital bed at home helps the patient as well as the caregivers
Mar. 28, 2019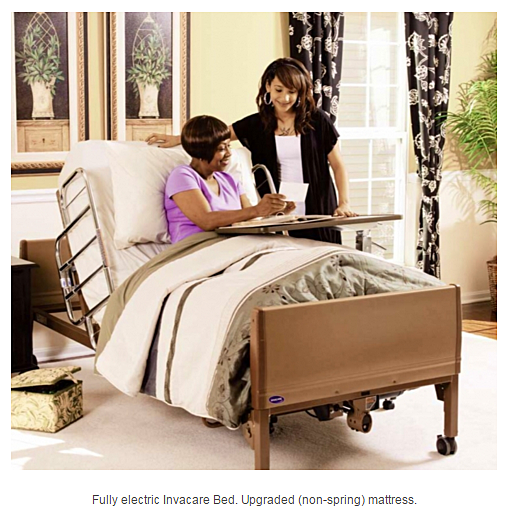 A comfortable and well-equipped hospital bed is essential for a long-term care as well as rehabilitation or recovery from accident or illness. Hospital beds are designed to assist with comfort, eating and coordination of the patient's movements.
Spending all day in the best traditional bed available may soon have you aching and susceptible to bed sores or pressure ulcers because of limited movement. The ability to adjust your feet and upper body with little effort is often enough to ease the mind and give some relief to your body. Without a bit of movement throughout the day, your skin can quickly be damaged by pressure, loss of blood flow, moisture and friction.
For the family members and medical professionals serving as care-givers, a proper hospital bed for the patient is more than simply a convenience. A happier, more comfortable end user is a good thing. Using a hospital bed's height adjustments properly can save back strain for the person helping. This is particularly important if the patient is overweight or unable to sit up without assistance.
Most proper hospital beds offer the ability to raise and lower the entire bed electrically. This means that you can lower the bed to have the patient's feet on the floor when sitting on the bed, so they can stand up without jumping or sliding down off the mattress. Getting back into bed is easier as well a hospital bed is all about options.
Being able to sit the patient upright for meals and social interaction using a hospital bed is much easier than stuffing an assortment of pillows behind them and working to get them all in perfect alignment.
All but the lowest priced hospital beds have an electrical wired remote control that even the patient can use for finding the most comfortable or effective position throughout the day or night. (Non-electrical models have inconvenient hand-cranks located at the foot of the bed.)
---