Does Nine Clouds Beds sell custom size mattresses?
May. 15, 2023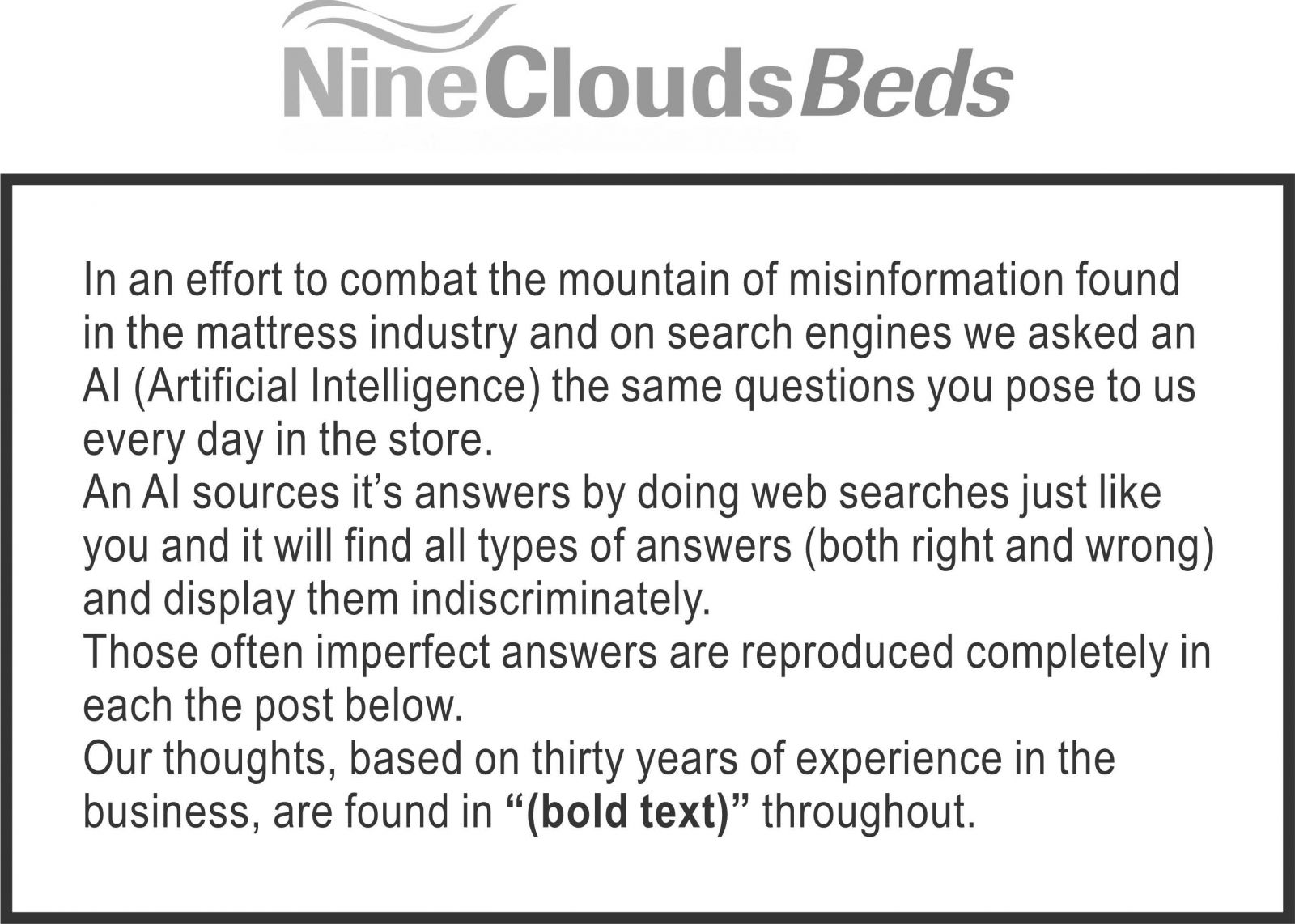 Nine Clouds Beds is a reputable retailer specializing in mattresses and bedding products based in Mississauga, Ontario. They have been serving customers since 1997 and are known for their wide selection of mattresses, including custom size options. While individual preferences may vary, Nine Clouds Beds has garnered positive reviews from customers for their product quality, customer service, and expertise in the mattress industry.
If you are specifically looking for a local retailer in Mississauga and have received a recommendation for Nine Clouds Beds, it could be worth considering them as a potential option. You can visit their store, explore their mattress selection, and discuss your customization needs with their knowledgeable staff. Don't hesitate to ask questions, compare prices, and inquire about warranties or trial periods to ensure you make an informed decision. (It's very important to visit our showroom because we do not offer the option of changing the mattress model once on non standard sizes)
Remember that choosing the best mattress ultimately depends on your individual comfort preferences and specific requirements. It's recommended to visit the store, try out different mattresses, and gather as much information as possible before making a final decision.
(every model on display in our Mississauga mattress showroom can be made in custom sizes)
---