Details on our most comfortable hospital bed mattress
Jan. 03, 2020
Why are Friction and Shear important when selecting a therapeutic support surface?

Shear is a primary contributing factor in the development of pressure ulcers, but is sometimes overlooked because the damage is often undetectable from the outside. However, shear can contribute to the development of pressure ulcers as well as make the skin tissue more vulnerable to the forces of direct pressure. For this reason, a mattress's ability to redistribute pressure is only part of its role in ulcer prevention. A clinically effective mattress should also be used to reduce the effects of shear on skin tissue.
How does the Invacare Glissando gliding mattress minimize these forces?

The patented design allows the mattress to conform simultaneously to the patient and the bed frame,
optimizing the features of an articulating bed. When the bed is articulated, the top surface retains its properties for effectively supporting the patient, while the base of the mattress separately conforms to the bed frame. This unique design reduces unwanted patient movement, reducing potential for tissue damage resulting from friction and shearing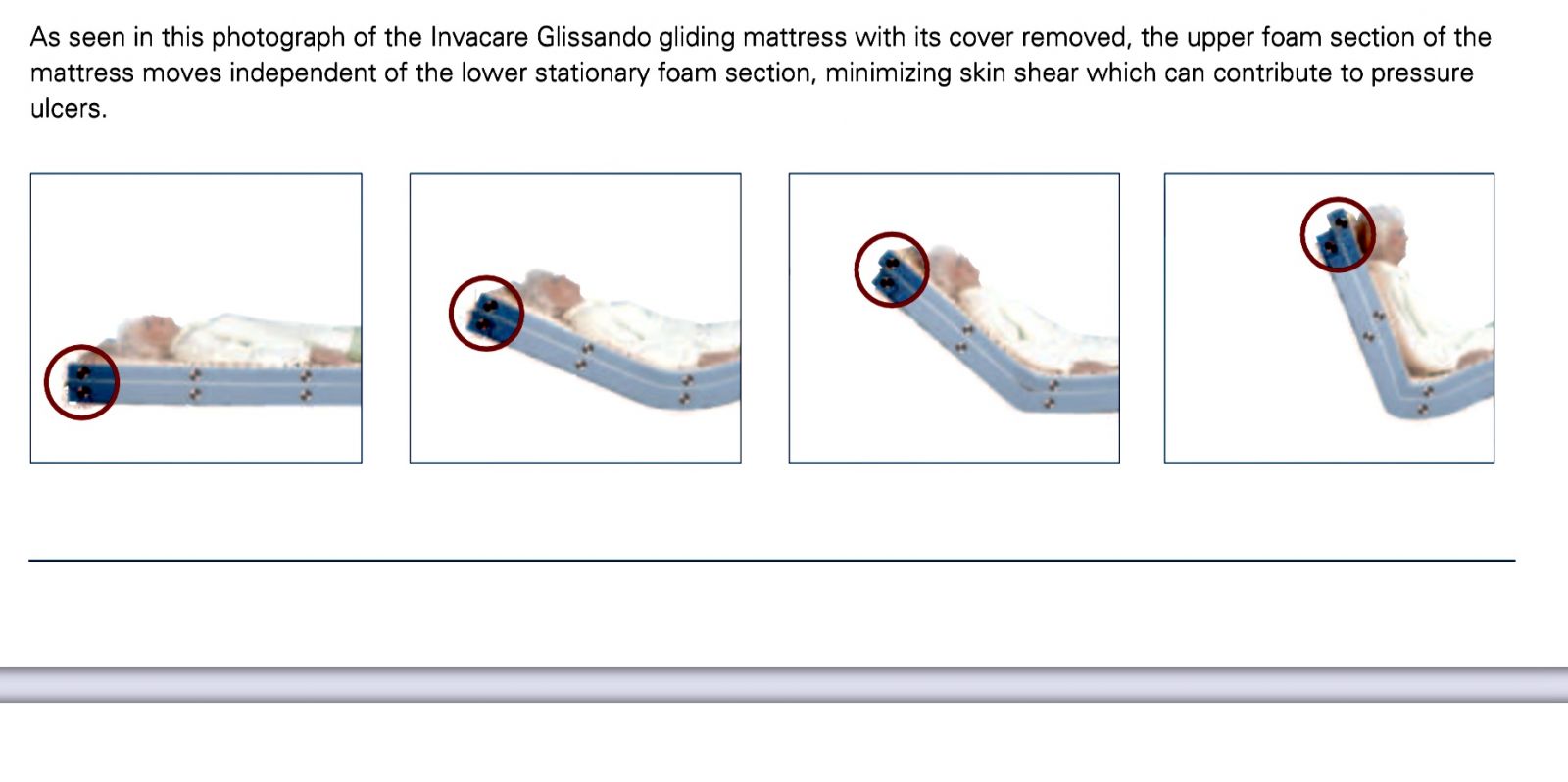 Features

Built-in support provides effective sidewall support, facilitating patient transfer
Castellations break surface tension optimizing pressure reduction
Premium water resistant cover with welded seams and flap conceal the zipper to help prevent contamination of the foam
Two-part construction with a patented "gliding" layer enable top and bottom sections to move independently as mattress is articulated
---