Can you push two hospital beds together to make one bed?
Mar. 12, 2019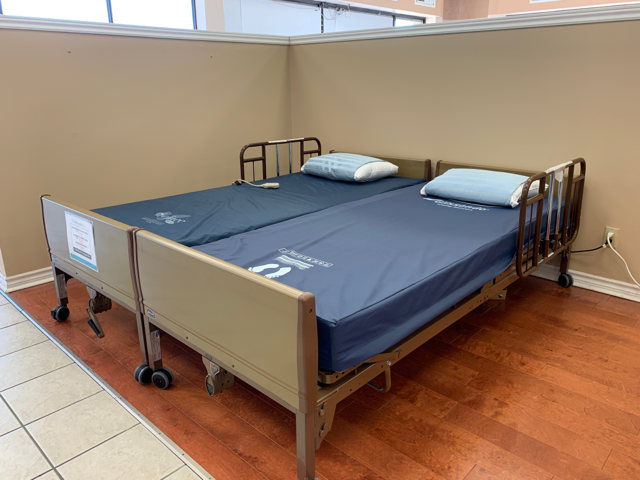 Yes you can place two hospital beds side by side and we have done so many times. Spouses understandably wish to continue to sleep close to their loved ones. We can set up the side safety rails on just the outside of each bed as above or we can set up rails in any other configuration you wish.
Our hospital beds come with locking wheels but when they're set up on hardwood floors customers are often concerned that the beds may slide apart. We will be happy to fasten both beds together with locking cable ties if requested.
Each bed can be easily fitted with a different mattress based on the users' needs and comfort preferences. If those mattress choices are different in thickness it will be easy to adjust the two beds to equal height with your remote controls.
Please visit Nine Clouds hospital bed showroom in Mississauga to learn more.
---