Can I use my existing king size bed skirt on a split king adjustable bed?
Apr. 02, 2019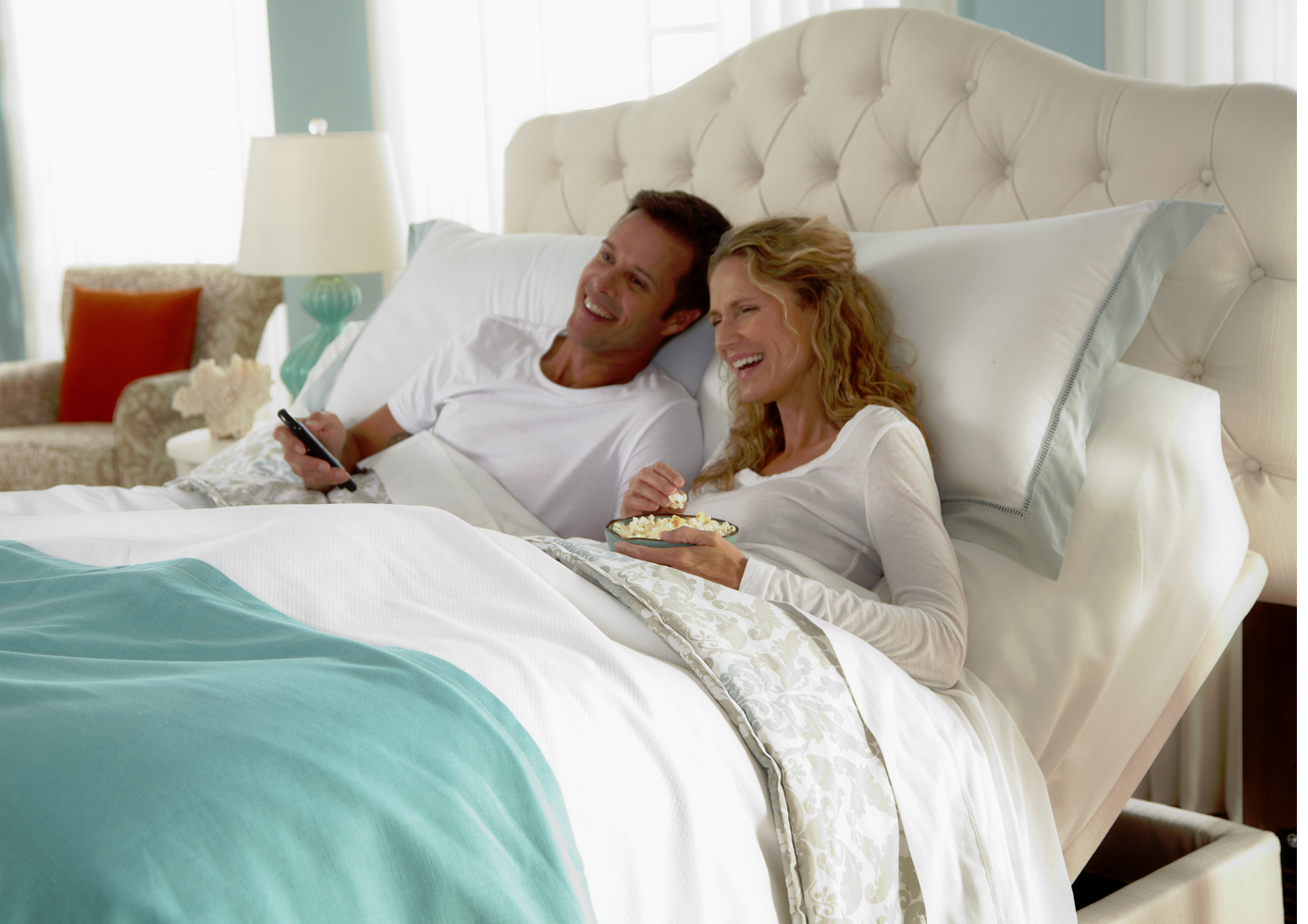 Most people don't but I always tell customers they should try it and see if they like both the visual result and physical result when one or both head portions of their adjustable bed.
By physical result what I mean is there enough excess material or will the top surface stretch enough when one side is in the up position? If there isn't or if it doesn't the bed skirt might tear or it may cause the other side's mattress to slowly rise in the air and maybe even slide off its base.
If either of these issues occurs the best solution is to have someone divide your bed skirt into two halves and then add an inexpensive material to the now open and hidden from view inner half of each twin xl bed skirt.
A visit to Nine Clouds Beds Mississauga adjustable base showroom will make this more clear if I haven't painted a complete picture for you.
If you're looking for other ways to dress up the space between your floor and the bottom of your adjustable base many customers use a duvet, a bedspread or the cleanest look of all a wooden or fabric bed with solid side panels.
---