Can I get a mattress made that will fit properly on two twin sized box springs?
Apr. 06, 2023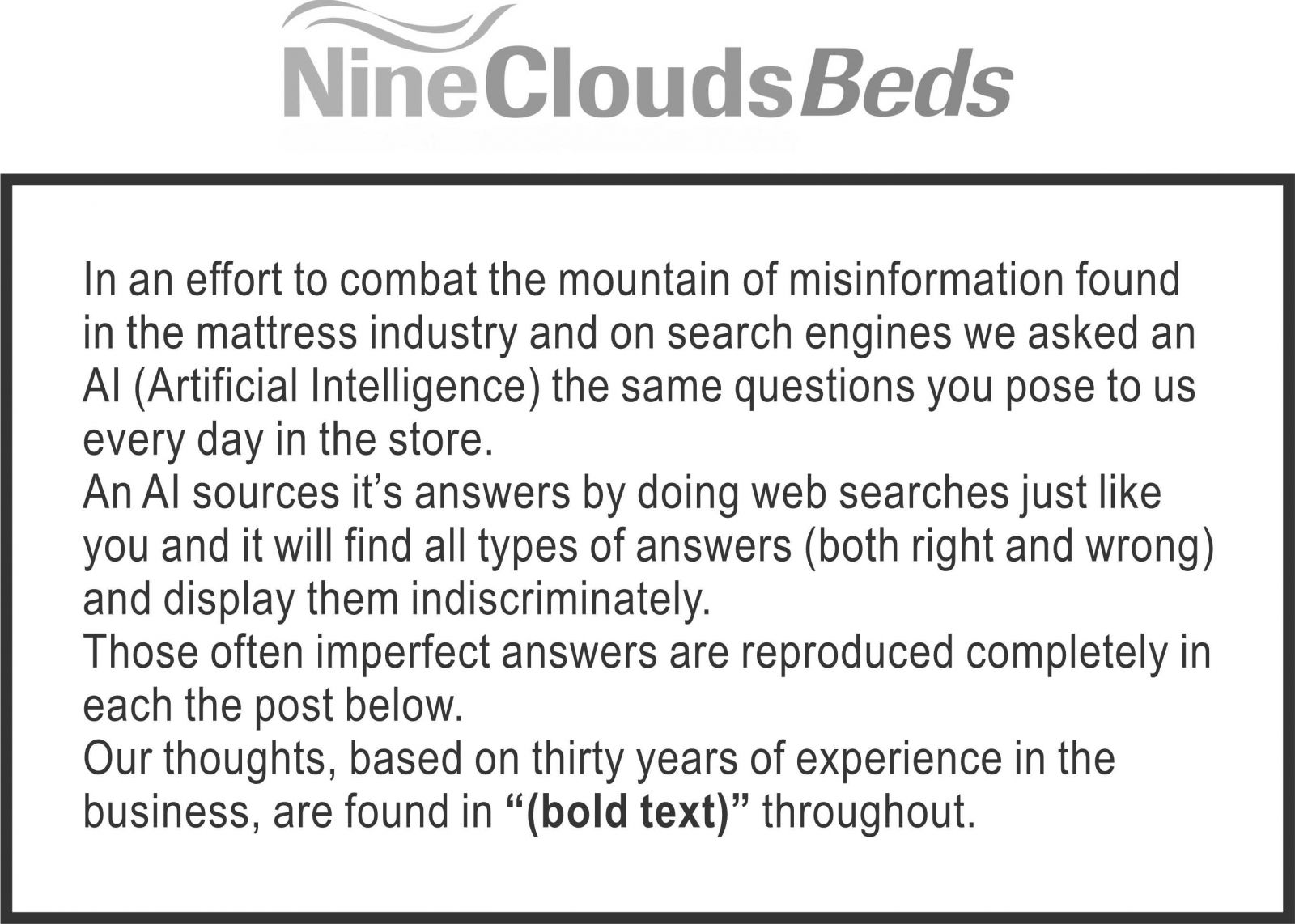 Yes, you can certainly get a custom-made mattress that will fit properly on two twin-sized box springs.
One option is to order a custom-sized mattress from a manufacturer that offers this service. You will need to provide the exact measurements of the box springs to ensure that the mattress fits properly. Another option is to purchase two twin XL mattresses, which are slightly longer than regular twin mattresses, and place them side-by-side on the two box springs. (While this is possible it is not a great idea to have 2-3 inches at each end of your mattress not supported) This will create a king-sized bed, which is equivalent in size to two twin-sized ( not true, it is the equivalent of two twin xl beds) beds pushed together.
It's important to note that the size and thickness of the mattress will also impact how well it fits on the box springs. A thicker or heavier mattress may require additional support to prevent it from sagging or shifting on the box springs. (The heavier a mattress is the less likely it is to shift. Separate box spring/foundations are inherently stronger because they support down the centre under the middle of your mattress).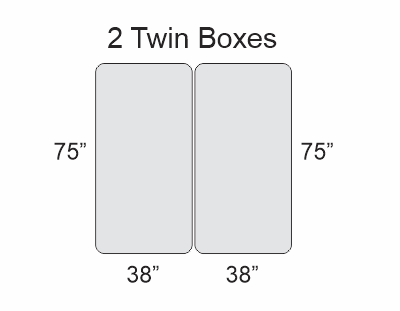 Be sure to consult with a reputable mattress retailer or manufacturer to ensure that you get a mattress that fits properly and provides adequate support for your needs.
---