A customer's warranty claim was rejected by a mattress manufacturer while I was away last week
Mar. 19, 2019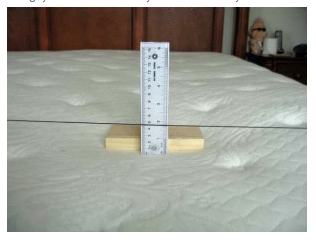 They called the store and unleashed a tirade, threatening legal action if they were not satisfied TODAY! It upsets me when my staff are treated so harshly. Most retailers would just hang up on a customer who chooses this tactic but not Nine Clouds. My staff sent me this person's contact information and I came to at least understand where the state of mind came from after learning their whole story.
The customer in question had a six year old mattress (four years could be left on the warranty) that was sagging and they'd been told, by a company we no longer buy from, that their mattress was not under warranty because they'd purchased a display floor model, which is simply untrue.
I reached out to my senior connection in that company's warranty department and reminded him that in the 23 years we had sold their product this was not true and even if their policy had recently changed it was still not true when the customer had made their purchase from Nine Clouds.
That manager quickly overruled the service person that was handling our customer's claim and also told me that if everything else passed muster the claim would be fulfilled. Good news so far.
But a couple of hours later I heard again from the customer. They had now been told their bed didn't have proper mattress support underneath down its center portion and so the claim was again denied. I asked the customer to send me photos and I quickly received them. Their platform bed was built like a tank, there was no question of proper support and I let my contact know while also sending him those same images.
Half an hour later we got the good news that a replacement had been authorized.
All in all the customer and I must have exchanged a dozen emails, taking up much of an afternoon while my wife and I were on vacation. In the end the customer wrote to me "I really appreciate your help on this matter, I see how you have stayed in business so long! You definitely take care of your customers."
I can tell you receiving emails like this just never grows old.
---