A customer was looking for a double mattress between $50-$70
Sep. 19, 2020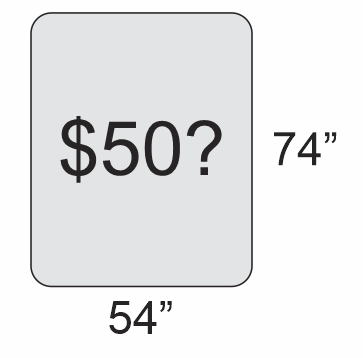 They already had a Beautyrest mattress topper that cost $300 and figured they could get away with a cheap mattress (a $50 mattress could only be second hand because no supplier sells them for anywhere near that price).
I suggested just putting the topper on a box spring or wood foundation but they were worried it wouldn't be comfortable (it won't but it is a better idea than buying a super cheap mattress to put under the topper). I told them to put the topper on floor to determine how comfortable it will be on a foundation and go from there and wished him good luck.
We have truly good quality double mattresses for sale from $369 in our West Mississauga Ontario store open 355 days a year.
---