3/4 mattress, sold yesterday, shipped today, will arrive at customer's home tomorrow!
Sep. 16, 2020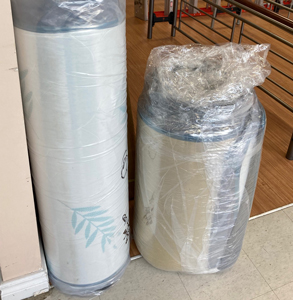 We can't always ship a three quarter size bed in a box this quickly but we did today.
The 3/4 Blue Sky 100 was in stock (roll packed and boxed) in standard three quarter size so it was ready to ship as soon as Canpar to pick up from our warehouse.
---