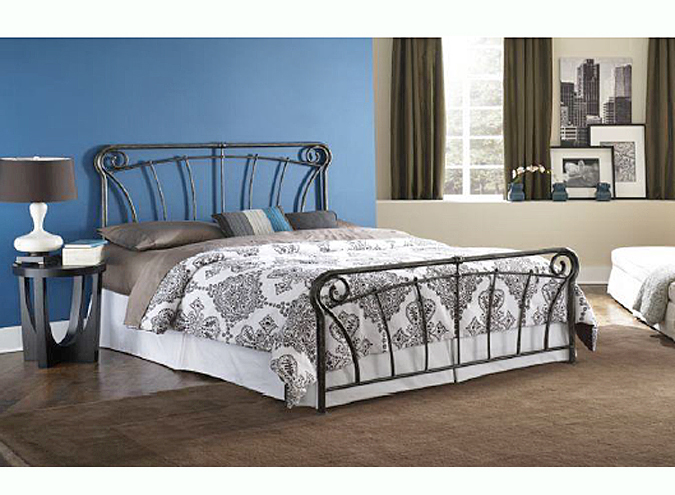 only while they last at this price

---
Langford Headboard & Footboard
Introducing the "Regal Noir Langford" Iron Bed – a true embodiment of timeless elegance and refined craftsmanship. This bed is a masterpiece that marries the strength of iron with the delicate beauty of scrollwork, creating a stunning focal point for your bedroom that exudes luxury and sophistication.

The "Regal Noir" Iron Bed is meticulously crafted with a black undercoat, creating a rich and dramatic foundation. Silver and gold highlights are carefully hand-applied, infusing the piece with an air of opulence. These metallic accents catch the light in a symphony of shimmer, casting a gentle glow that adds depth and dimension to your space.

Every curve and scroll on this bed tells a story of meticulous artistry. The refined scrollwork dances across the headboard and footboard like intricate lace, creating a sense of movement that captures the eye and imagination. Each twist and turn is a testament to the craftsmanship of a bygone era, when attention to detail was the hallmark of exceptional design.

But this bed is not just a work of art – it's a haven of comfort. The ergonomically designed iron framework provides robust support while the curves and arches cradle you in a cocoon of relaxation. Drift into slumber surrounded by the elegance of the "Regal Noir" Iron Bed, and wake up refreshed and rejuvenated.

Whether your décor is traditional, transitional, or eclectic, the "Regal Noir" Iron Bed becomes the centerpiece that elevates the entire room. It's more than a piece of furniture; it's an expression of your discerning taste, a declaration of your appreciation for the finer things in life.

In a world of mass-produced mediocrity, the "Regal Noir" Iron Bed stands as a beacon of exceptional design and enduring beauty. It's a statement piece that transcends trends, destined to become an heirloom that generations will admire. Elevate your bedroom to the realm of elegance with the "Regal Noir" – where classic design meets contemporary comfort in perfect harmony.

Steel support frame not included. Pick up only, delivery not available.
---
People who bought this product also purchased these items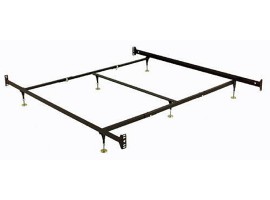 Queen-King Double Ended
Sturdy steel glide frame for attaching both a headboard & footboard
$269.00
$219.00 on sale
>

Learn More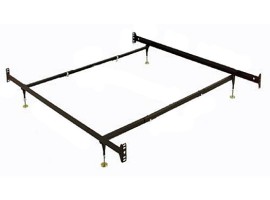 Twin-Double Double Ended
Sturdy steel glide frame for attaching both a headboard & footboard
$249.00
$199.00 on sale
>

Learn More