Will my insurance pay for an adjustable bed or a home care bed?
Oct. 13, 2009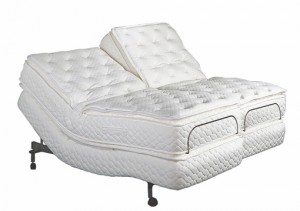 Quite often your workplace or auto insurance will cover most of the cost of a new electric adjustable bed or a home hospital bed. This is a small investment for them when their clients are facing lengthy rehab. A good night's sleep can shorten the time frame for therapy considerably which in turn ends up saving them money. A true win-win situation.

Having said that you should contact your insurance provider directly to find out if they cover the cost of adjustable beds or home care beds. You can typically find the contact information for your insurance provider on your insurance card or on their website.
When you contact your insurance provider, be sure to provide them with the details of the type of bed you are interested in and why you need it. They may require a doctor's prescription or medical justification to cover the cost of the bed.
It's also important to note that even if your insurance provider covers the cost of the bed, there may be limitations or restrictions on the types of beds or the amount of coverage provided. Therefore, it's important to fully understand your insurance policy before making any purchases.
---