Will my insurance pay for an adjustable bed or a home care bed?
Oct. 13, 2009
https://www.nineclouds.ca/choosing-a-bed-after-being-hospitalized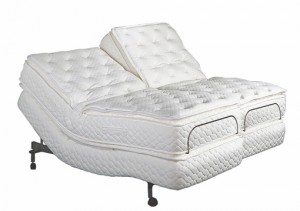 Quite often your workplace or auto insurance will cover most of the cost of a new electric adjustable bed or a home hospital bed. This is a small investment for them when their clients are facing lengthy rehab. A good night's sleep can shorten the time frame for therapy considerably which in turn ends up saving them money. A true win-win situation. You'll find a detailed guide on "Choosing a bed after hospitalization or injury" right here. Visit Nine Clouds Mississauga adjustable bed showroom today.
---